Gearing Up For Your First Ultramarathon
Heading out the door? Read this article on the new Outside+ app available now on iOS devices for members! Download the app.
When assembling your race-day togs and gear, there are numerous things to consider, especially for an ultramarathon. Your kit should be tailored to the event you've chosen, taking into consideration the distance, time and environmental challenges.
Heed the adage, "Never do anything new on race day." During your training, do some dress rehearsals and practice wearing your kit and using your gear to make sure everything fits right and works together, and doesn't rub, chafe or irritate you.
In her book, Strong, the Olympian Kara Goucher talks about the "power of enclothed cognition," or how clothes can affect your mental and physical performance.
"When I slide into my uniform on the morning of a race, I feel an extra layer of invincibility," writes Goucher. "It's as if my uniform turns me into my own superhero, and I can achieve anything."
Goucher also recommends picking a design or color scheme that signifies something important to you. Maybe cheetah print helps you feel fast, or a unicorn headband (my race-day go to) reminds you that this is for fun. Include something that is a reflection of who you are.
Aside from the psychological factors, here's what to think about when you're assembling your own superhero race-day ultramarathon uniform, accessories, and drop bag items.
What To Wear
The primary considerations boil down to the environment of your race, which could be anything from exposed desert to swampy jungle to high-alpine ridges. If you're running in the desert heat, for example, you might want to wear lighter colors to stay cool. If you're running in the alpine, where the weather is known to change quickly, you may need to throw a shell, beanie and gloves in your race vest.
Above the Waist
For most races, you'll want either a wicking short sleeve shirt—no cotton—that provides some sun protection and helps prevent chafing, or a tank with the same characteristics. Whatever you pick make sure it works well under the vest you'll be wearing. Avoid tops with straps that are narrower than your hydration vest—spaghetti straps and vests don't mix.
We like these trail singlets from Rabbit, which are lightweight and have a sporty silhouette and wide enough shoulders to wear with a vest. It's also nice to have a top set-aside specifically for races that you don't mind pinning bibs to, or getting very dirty and (potentially) blood-stained.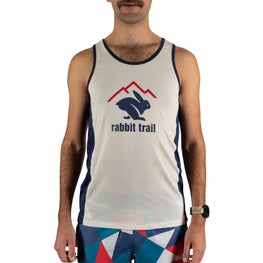 If you're going to be spending a lot of time in bright sun in the alpine without trees, or in chillier, windy areas, you might consider a short-sleeve tech t-shirt. I like the North Face's HyperLayer t-shirt, which is quick-drying, anti-microbial and SPF 50.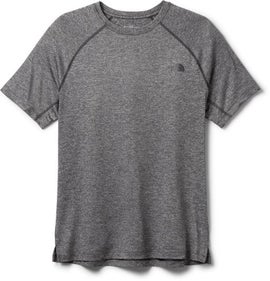 Arm warmers are a great intermediary layer because you can peel them off and stick them in a pack when things heat up. Instead of carrying a bulky long-sleeve, stash these versatile pieces right in your vest when things warm up. REI's Swiftland arm warmers are warm, light and have thumbholes for extra warmth and coverage.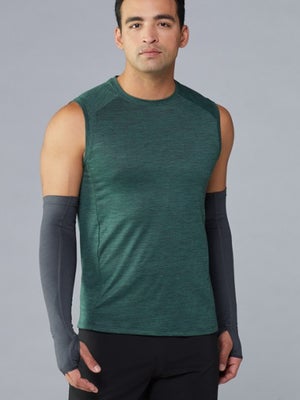 In addition to or in lieu of arm sleeves, a light wicking, non-chafing long sleeve top is a frequent favorite for a variety of conditions. Patagonia's Capilene cool shirts are warm and light for days with variable weather.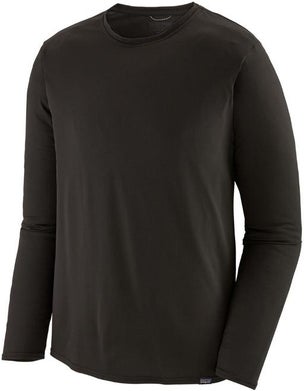 Depending on the season, most mountain races warrant bringing a lightweight wind shell or rain jacket, even though it might never see the light of day in your race.
Find a jacket that won't weigh you down and is small enough to stash in your vest. Look for something that's windproof, and either water-resistant or waterproof. Some races, like UTMB, require that you carry a shell with taped seams for full waterproofing. For longer races with some exposure, the Patagonia Houdini Jacket is super light and just substantial enough to weather some tough race-day conditions. There's no hood to save weight, and it's just enough of a layer to block out wind and light rain without being overkill. Pro tip: consider sizing up so that your shell is big enough to throw on over your hydration vest so that you can save time and keep running.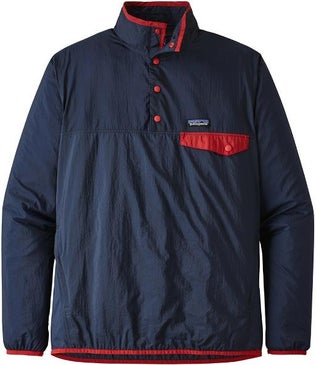 Below the Waist
For most races, you're going to want a comfy pair of shorts. If your core is sufficiently warm, you probably won't need leggings or pants unless a weather takes a turn for the worse or you plan on being out all night. Consider bringing a pair of pants that you can quickly throw on over shorts, just in case, like Patagonia's Strider Pro Pants. They're substantial enough to keep you warm, but don't limit your range of motion. You can toss them in your pack or drop bag in case of shorts-adverse weather.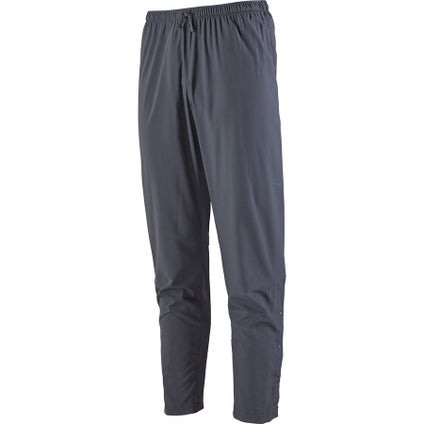 The key is to make sure that you've trained at race speeds in your kit, so you're not surprised by chafing at 50K. For longer races, the Rabbit Mountain Climber shorts are a good option and are full of pockets. They're sporty enough for speedwork but have all the storage an ultra event requires.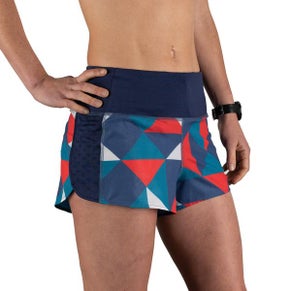 Accessories
Flasks, which are smaller than water bladders, are great for racing. They're quick to refill and can be stashed in a vest pocket or even a sports bra when they're empty. They're a great way to take a cola for the road when you're dashing through aid stations during a race. The Hydrapak UltraFlask is light, durable and comes with a customizable no-leak lid or straw.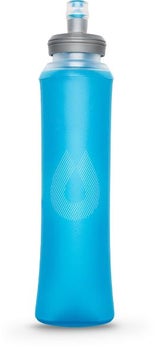 Other important considerations are the small items like a beanie, cap and gloves.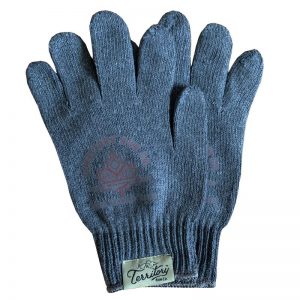 Consider investing in some race-day gloves. Don't go out and buy the most expensive, teched-out hand gear you can find for a race. Look for gloves that are warm, inexpensive and can be ripped off quickly on the start line or dropped at an aid station. I like these from Territory Run Co. for their warmth and affordability.
For ultramarathons, you'll need something to tote your extra kit, accessories, hydration and fuel. The most popular option these days is the hydration vest. A vest allows you to carry your fuel and gear hands-free so that you can focus on running. Consider Nathan's Vapor Swift vest (the women's version is specifically designed for women) for its unfussy fit and pockets. Deep front pockets easily hold gels, with a big back pocket for poles and a jacket. It even has a large phone pocket right up front for easy-acces for midrace photos.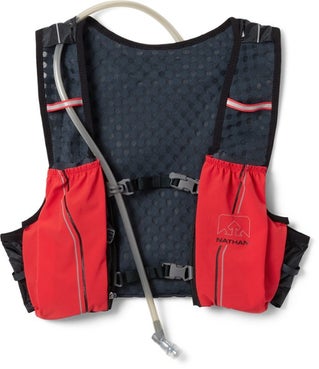 In-vest in your hydration here. 
If you're not a fan of vests, opt for a belt. Belts take some of the weight off your chest and can even carry equipment like poles. The Ultimate Direction Utility Belt has tons of room for snack storage, and can hold several flasks as well. Make sure you've used your hydration system, whether it's a pack or a belt on long runs and have figured out how to pack it to limit movement like rubbing or excess bouncing.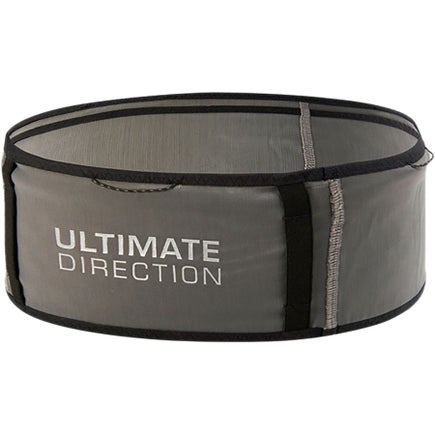 If your race has sustained or technical climbs, a pair of poles can help take some pressure off your quads. Make sure you've practiced assembling, disassembling and stowing your poles. I like the Leki Micro Trail Pro poles because they're easy to assemble and super light. They're not adjustable, which means they have less moving parts and are more durable and easy to use. Leki's unique harness system lets you leverage more power from the poles while keeping them snuggly attached to your hands.

Many longer races start and even end in the dark. Make sure you have a headlamp that you've practiced taking on and off, turning off and on and that you trust. I like the BioLite 330, because it's light, doesn't bounce and has a sweat-wicking headband. It's also rechargeable, so you can juice it up before your race without worrying about batteries.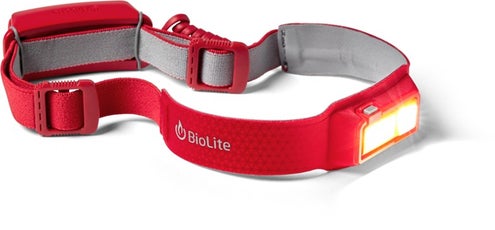 Footwear
Your race day shoes should have enough mileage on them that they're broken in, but shouldn't be worn out. Consider the terrain you'll be racing in when picking out shoes. More technical and steep terrain means you might need a shoe with deeper lugs. If you're racing in the desert on sand and slick rock, you might need more cushion.
The Salomon Ultra Pro shoes strike a great balance between comfort and control on the trails. These shoes have floating wings that make it easy to adjust the forefoot and midfoot support as your needs change throughout a long event. Plus, the speed laces mean your shoes will never come untied on the big day. These are comfy enough for rocky roads and tacky enough for techy terrain.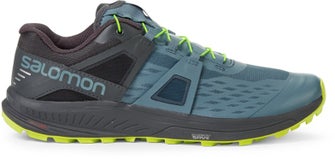 For extra protection, consider a pair of gaiters. Stretch fabric attaches to the shoe to keep dirt, dust, twigs and rocks out. Keeping debris off your feet can help reduce the chance of blisters to keep your feet fresh for the long haul. REI's On The Trail gaiters are stretchy and sporty, so that they won't overheat while they're protecting your feet.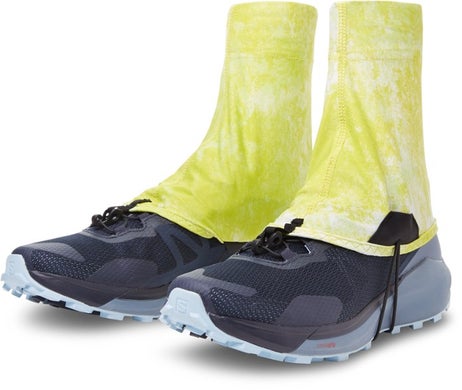 Dropbag
If your race has dropbags, there are a few items to consider stashing and picking up throughout the race. If your race has lots of creek crossings, a change of socks can help prevent blisters from wet feet.
Consider the Wigwam SynchroKnit Surpass Lightweight Mid-Crew Socks. Its manufacturing process removes excess material in strategic places for a more precise fit and reduced bulk. We like the foot-hugging, slightly compressive feel of this sock, and the way it doesn't slip on your feet, even when wet.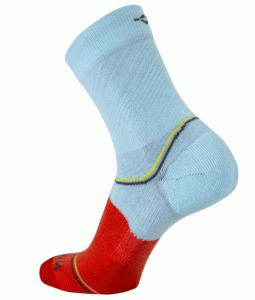 Protect those feet, find your socks here. 
Nothing is worse than mid-race chafing.
Try throwing a bit of anti-chafe balm in your drop bag or pack, like this mini jar of Squirrel's nut butter. At less than an ounce, it's small enough to stash in a pocket to nip painful chafing or blisters in the bud.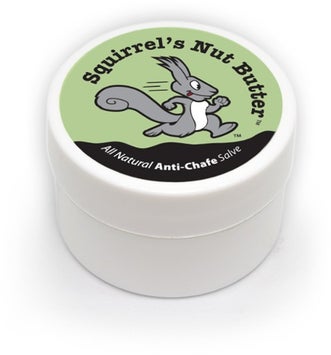 Stay chafe-free, get your jar here. 
If you're going to be in the sun for an extended time, either carry a small amount of sunscreen or stash it in a drop bag. This nifty stick won't explode in a vest or drop bag and is easy and quick to put on for long days in the desert or alpine. It's water-resistant, but like any other sunscreen, you'll need to reapply every couple of hours for adequate protection.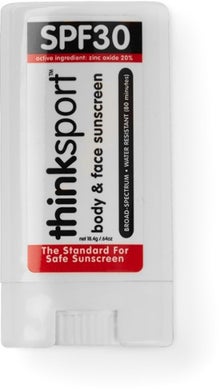 Zoë Rom is Assistant Editor at Trail Runner , host of the DNF Podcast and a trail running coach. She enjoys podcasts and pizza.