Heading out the door? Read this article on the new Outside+ app available now on iOS devices for members! Download the app.
Smith
Attack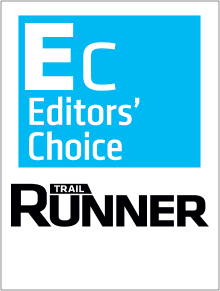 MSRP: $249 
Weight: 1.03 oz  

Fit: All 
Lens curve: 7 x 4
Due to magnetic temples on the Attack, the arms snap on and off quickly and intuitively to change lenses. The nose pad is easily interchangeable as well. Designed with the cyclist in mind, they are super aerodynamic and feel comfortable while running. Included are two ChromaPop lenses (Smith's proprietary lens that filters out "two specific wavelengths of light that cause color confusion… to deliver unmatched clarity to allow you to see more detail") that live up to their name and have a crisp filter. Two Chromapop lenses are included with purchase. 

Tifosi Svago
MSRP: $25/$49 (non-polarized/polarized) 
Weight: 0.81 oz
Fit: Small
Lens curve: base 6
A new model for the Tifosi family, the Svago is a basic sunglass that will get you on the trail at a low cost. The lenses are scratch-resistant and provide 100-percent UV protection. The highest-tech feature of these glasses is the flexible lightweight frame. Toss these in your bag, glove compartment or running vest and don't worry about them until it's time for a sunny adventure. As with many less-expensive glasses, there is some reflection on the back of the lenses from light coming in from the side.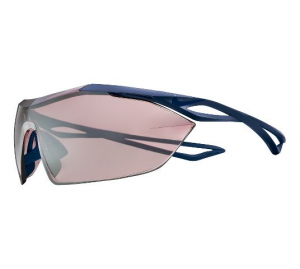 Nike Vaporwing Elite
MSRP: $120/$140 (non-mirrored/mirrored)
Weight: 0.90 oz  
Fit: Medium  
Lens curve: base 8
The Vaporwing Elites earn high points for prec. Looking like something out of a Daft Punk video, the molded lens tapers sharply at the sides and comes in a variety of options from amber to grey to rose. The Elites feature a seamless wrap, flexible arms and ventilation above the lenses and in the nose pad. Online pricing varies, from $250 to $399.

Native Vigor AF
MSRP: $120/$140 (non-mirrored/mirrored)
Weight: 0.90 oz  
Fit: Medium 
Lens curve: base 8
Winning the adjustability award, the Vigor AF (Advanced Fit) has an adjustable nose pad and interchangeable lenses. An update to the Vigor, the AF has improved ventilation and premium polarized lenses. The lenses aren't very intuitive to change and during testing we nearly broke ours. Separate the lenses from the nose bridge by pulling the temple-side upward and the bridge downward. The lens will bend a bit to come out. Insert the temple side first when replacing.

Goodr Whiskey Shots With Satan
MSRP: $25 
Weight: 0.80 oz  
Fit: Small 
Lens curve: base 6
Offering entry-level shades with outrageous names,  the selection of sunnies by GoodR may seem vast, but there are really just three types specific to running: a smaller fit, a larger fit and a cat-eye shape. The smaller fit, i.e. Whiskey Shots With Satan, have light, flexible frames and polarized lenses. As with some other less expensive sunglasses on the market, these can have an inside reflection with side or backlight.

Zeal Manitou
MSRP: $219 
Weight: 0.90 oz
Fit: Large 
Lens curve: base 6
With photochromic, polarized lenses and an environmentally-friendly frame, the Manitou is a stylish pair that is light enough to wear on the trails all day. The frames are made from a resin derived from castor plant, which apparently reduces the amount of C02 produced during manufacturing. The frames feel exactly like a traditional lightweight sunglass frame with small grips on the nose and ear locations.