All The Gear You Need To Start Trail Running
Heading out the door? Read this article on the new Outside+ app available now on iOS devices for members! Download the app.
If you're new to trail running (or just need a gear refresh), purchasing  quality gear from the get-go will make learning easier and more enjoyable. Trail runners need to be prepared to negotiate variable terrain, carry their own nutrition and hydration and survive changing weather conditions.
Trail shoes are typically more supportive and have more aggressive outsole tread than road shoes. And weather-resistant mid- and outer layers and breathable baselayers are key. Pockets are also a must since you might need to carry snacks and other essentials with you on the trail.
Here are Trail Runner's picks for gear to get you on the trail.
Comfy Shoes With Good Grip
Hoka Torrent
$100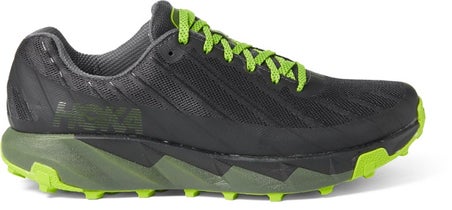 This is a great shoe for runners of all levels, but the  Hoka Torrent strikes a nice balance between comfort and control on the trail. The comfy midsole provides a forgiving landing for us heel-strikers and a zippy toe-off for picking up speed.
The lugs provide great grip for trail newbies (or seasoned veterans!) but aren't too aggressive to cruise some steazy gravel. Light without sacrificing cushion, these babies feel like clouds under your feet. A 5mm drop provides a natural roll, and there's no rock plate to interfere with good trail feel underfoot. The Hoka Torrent is a tried-and-true shoe for runners of all levels but offers a little bit of extra stability and agility for those new to striding it out on the trail.
A Wool T
Icebreaker Cool-Lite Shirt
$56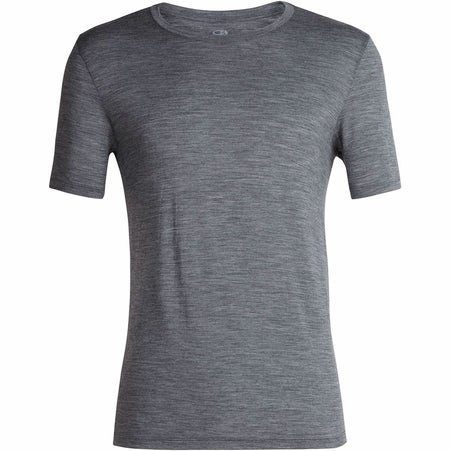 A basic, wool T like Icebreaker's Cool-Lite Shirt is a trail-running staple. Merino wool has antimicrobial properties that make it odor-free, which means you can wash your gear less often and it will last longer (you'll also be less smelly during and after the run!). This T is seamless, which means less chafing and better durability. Raglan constructions give your arms extra mobility while flat seams won't irritate under a hydration vest.
With strategically-zoned panels of Merino mesh, this layer is light enough for a next-to-skin baselayer under a shell and cozy enough as a shirt on its own. Merino is quick drying and moisture-wicking, which makes it a great T to go the distance. The flat, open neckline won't bounce or irritate you on the go.
Shorts With Pockets
Patagonia Strider Pro Shorts
$48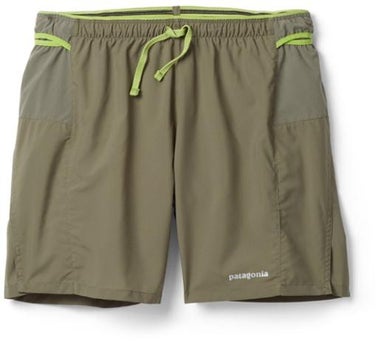 Longer jaunts out on the trail mean you might need to carry more stuff, especially snacks! Patagonia's Strider Pro Shorts are great for short jaunts and longer off-road adventures. The men's version sports a 5″ inseam (3.5″ for ladies) for protection and range of motion. A built-in, odor resistant liner keeps you cool and mesh panels add comfort and breathability.
Four easy-access pockets at the waist let you comfortably carry gels, while a zipper pocket at the back can comfortably carry keys and a credit card without sagging. The fabric is treated with a water-resistant DWR finish for protection from the elements and resists pesky dirt stains, so these shorts can look fresh for the long haul. A flat waistband fits comfortably under your shirt and won't chafe.
Socks
Injinji's Trail Midweight Crew Socks
$16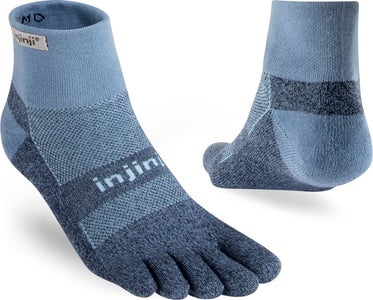 Trail running is a rough-and-tumble sport, so you'll need durable socks that are up to the task. Many runners swear by Injinji's Trail Midweight Crew Socks for staying blister-free on the trails. The durable, midweight merino material can stand up to the impact of dirt paths and rocky trails, while the double elastic cuff keeps out dirt and debris.
The quirky, anatomical five-toe design properly aligns toes, prevents blisters and wicks away moisture. Since each individual toe is protected,  there's no skin-on-skin friction to cause blisters or hot spots. A seamless, mesh top provides chafe-free breathability, while protective midweight cushioning on the bottom adds comfort.
A Lightweight Shell
Patagonia Houdini Jacket 
$70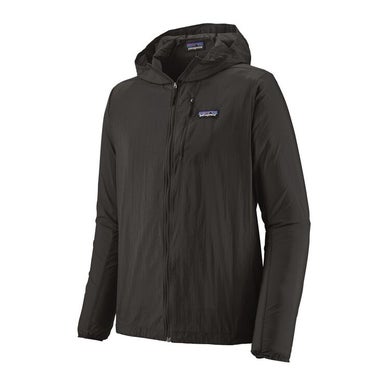 Trail running adventures might mean you're outside in the elements for a bit longer than you're used to, so you'll want to be sure you have a lightweight and packable layer for wind and water protection. Patagonia's Houdini Jacket packs down into its own pocket and weighs under four ounces for easy portability.
Weather-resistant and featherweight ripstop nylon blocks wind and withstands abrasion for four-season durability. A hood adds extra weather protection when things get rowdy, and the slim fit with a slight drop tail allows for excellent weather protection without sacrificing range of motion or comfort. This affordable staple is something every runner should have in their gear quiver.
A Neck Gaiter
Buff
$20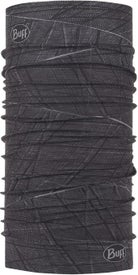 Every trail runner needs a Buff. The multifunctional, do-it-all tubes can be a headband, hood or hat. They can keep you cool, or keep you warm depending on how you use it. These provide UPF 50 sun protection and are moisture-wicking, quick-drying and breathable.
Handheld Water Bottle
Ultimate Direction Fastdraw 600
$30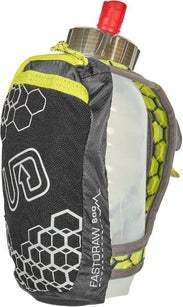 Before you get into longer trail adventures that might require a vest, pick up a light and affordable hand-held water bottle for more approachable adventures. Ultimate Direction's Fastdraw 600 can hold 20 fluid ounces of water, which is plenty for most trail runs under two and a half hours.
A mesh pocket can hold keys, wallet, gels and even some small phones. A light and ergonomic design makes it easy to hold and drink out of when you're on the go.
A Map
Well, sorta. We reccomend REI's Trail Run Project App, which lets you download trails by state so that you know where you are even when you're out of cell-phone range. The app has a grading system similar to skiing, so you don't end up on an adventure that's over your pay grade. Green trails are easiest, typically very runnable, while double black diamonds are for experts, and might be long, exposed or technical.
The app also recommends featured trails in your area, so that you can find local's-only loops and classic, quality trails in your area with no hassle. Plus, it works with GoogleMaps and can direct you right to the trailhead so you don't waste time locating a new trail.
 Functional Sunglasses
Goodr Sunglasses
$25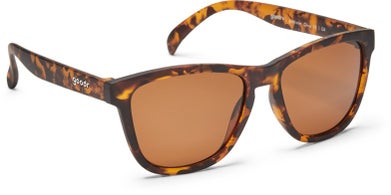 If you're like a lot of folks, you've misplaced (lost) your eyewear here and there. Goodr's affordable and fun sunglasses are a great and affordable option. At only $25 bucks a pop, these babies are polarized and glare resistent so that you're protected and don't have impaired depth perception while picking your way down rocky trails.
The fit is snug and lightweight, and doesn't bounce when you're moving. Enhanced silicone inserts have a special grip coating to help eliminate slippage when you break a sweat.
A Cool Hat
Territory Run Co Long-Haul Trucker
$34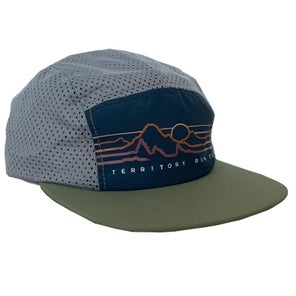 Territory Run Co's Long-Haul Trucker is a light, mesh hat that's functional and fun. It has a moisture-wicking brim hidden on the inside to help keep you cool, and soft and light nylon and polyester construction mean this hat is built for quick drying and comfort.
Zoë Rom is Assistant Editor at Trail Runner , host of the DNF Podcast and a trail running coach. She enjoys podcasts and pizza.