These Are Our 8 Favorite Winter Running Tights
As the weather shifts, we reached out to editors and elite runners to locate the highest performing cold weather running tights on the market.
Heading out the door? Read this article on the new Outside+ app available now on iOS devices for members! Download the app.
Welcome to Ninja Season, where days become shorter and mornings get reliably brisk, where riotous deciduous colors have released the last of their foliage and have now transitioned to winter. For runners, this requires a wardrobe change, reintroducing ourselves to long sleeves, rain shells, knit caps, and a favorite piece of gear that make us feel immediately faster and more ninja – running tights.
Who doesn't love running singletrack with a snug-fitting pair of tights and a windbreaker? The running tight is a modern marvel in its weight-to-warmth delivery, and, though summer still wins the award for our favorite time of year to run, the onset of winter triggers a reminder to dig out that warm gear, those microspikes, and yes, sleek-ass tights.
But here's what we don't want: We don't want you to get pumped about fishing out our tights, only to find them to be threadbare, or that the drawstring has disappeared. A reliable pair of tights can help you fully embrace the long winter months ahead, so let's not wait until your favorite pair of tights gets in rough shape. We reached out to staff, elite athletes, and coaches to offer some recommendations for their best tights on the market. Here's what emerged…
Pacterra Strider Compression Tight ($52)
These super comfortable tights have organically become my weekly go-to's. They're super comfortable, mid-warmth (which can endure single-digit conditions while also adapting to more mild, damp runs.) I've normally never been one to use those hip pockets in shorts or pants for my phone, but the Strider has a handy pocket that's perfect for an iPhone or gels and frees up my hands or other waist bands. Most importantly, Pacterra's ultrasoft Swingloft fabric provides unreal comfort. If you're anything like me, you'll find yourself wearing them long after the run is over, mainly because of the comfort factor. – Nicholas Triolo, Senior Editor, Outside Run and Trail Runner. 
RELATED: Winter Running Doesn't Have to Be Cold, Dark, and Lonely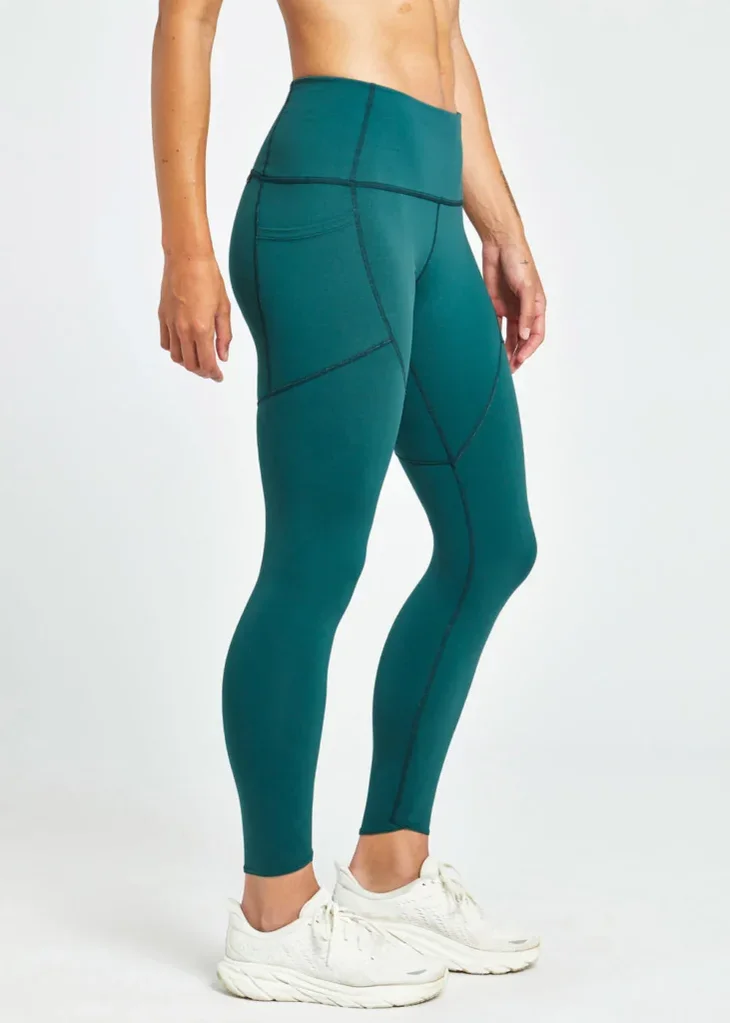 Oiselle Flyout Tights ($124)
These are my go-to tights for extremely chilly days. The ample waistband prevents riding up or sliding down, and it has an enormous pocket that can safely hold keys, a phone or trail snacks. These are compressive and comfortable, thick enough to provide next-level chill protection without limiting mobility or feeling stuffy. These are my top pick for cold winter trail runs.  – Zoë Rom, Trail Runner Editor in Chief, Managing Editor Women's Running
Nike Dri-Fit Challenger ($65) 
"Love or hate them, there is a reason why you can find Nike products in every corner of the world. I secretly love Nike for their shoes and for their bottoms – both short and tights. Whether throwing these on in the morning for a sunrise trot, or packing them for an overnight trip in the mountains, Nike's Challenger tights are reliable and comfortable, and surprisingly durable for the trail. With pockets where you want them, the design is sleek and minimal, plus the newer models are made from 75% recycled materials, which is a win for the planet." – NT
Tracksmith Lane Five Crop Tights ($118)
With five pockets and an ultra-soft Inverno blend material, these are a great pair of tights to reach for for workouts. The mid-calf cut shows just a bit of ankle, which isn't ideal on super chilly days, but is really nice on warmer winter days that still require a tight. – ZR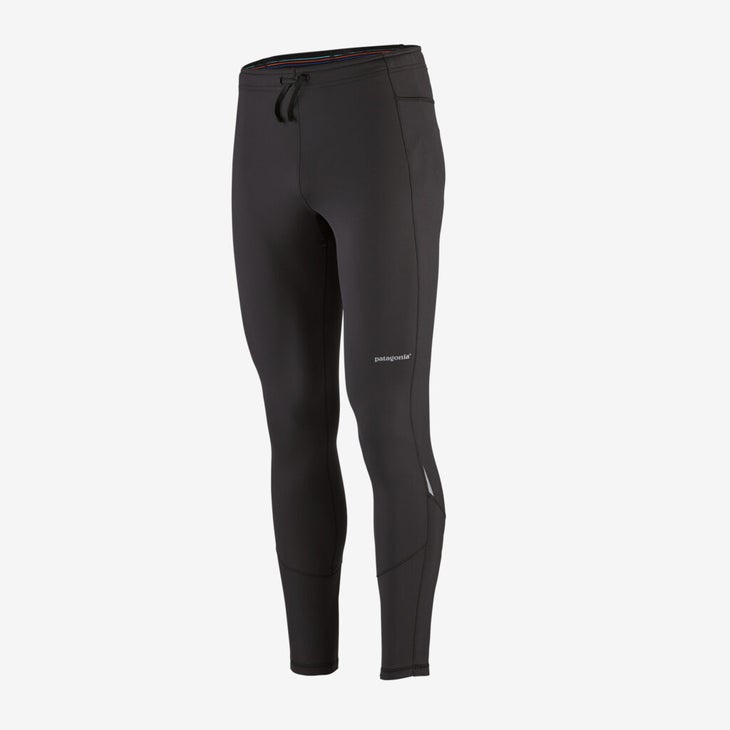 Patagonia Peak Mission Tight ($129)
When Patagonia's design team and their mountain athletes get together to collaborate on crafting sport-specific, weather-targeted gear, you know it's going to be top-shelf. We checked in with Luke Nelson, one of Patagonia's long-time athletes and ultrarunners, and his pair of Peak Mission tights are in constant rotation this time of year. 
"The Peak Mission is awesome," said Nelson. "I also like the Wind Shield Pants for really cold times." A blend of recycled nylon, polyester, and spandex offer a skin-like texture that is high wicking, plus it's a certified Fair Trade product, so you can feel good about where it came from, and where it's going – up and around mountains. – NT
RELATED: The 10 Commandments of Winter Running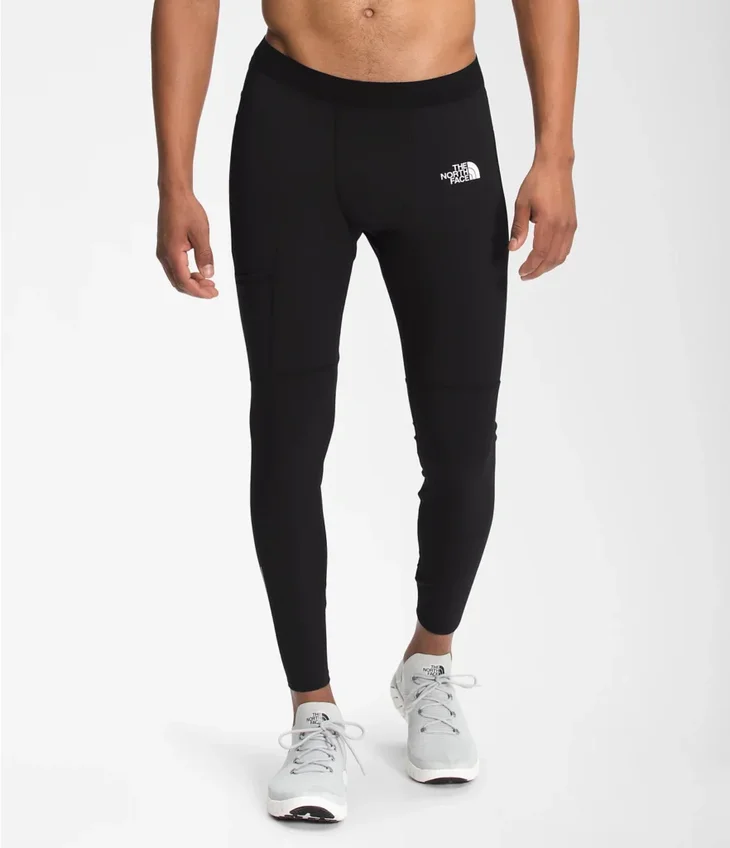 The North Face – Winter Warm Tights ($89)
Elite ultrarunner Mike Foote has been in the endurance game for decades, and, sure, he's been a long-time athlete for The North Face, but that doesn't necessarily require his candid loyalty to their products. Luckily, everything The North Face designs is built to last, and their Winter Warm Tights are no different. 
"I really like these tights. I like that there are no zippers on the lower leg, the material is breathable yet warm, and it's a no-frills piece that just functions well," said Foote. As someone who skis, climbs, and runs through the harshest of seasons in the northern Rockies, this piece of gear has undoubtedly been stress-tested. And with their patented FlashDry wicking technology and a handy side pocket on the thigh for a gel, this is a go-to tight for long days out in colder conditions. – NT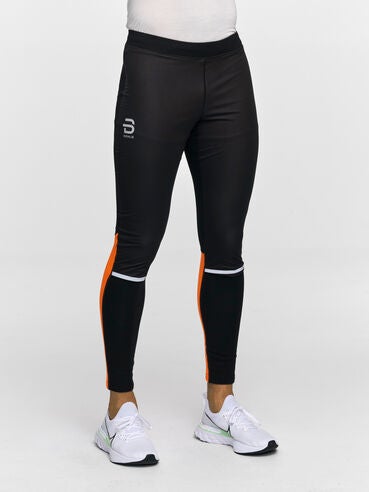 Daehlie Winter Wool Tights 2.0 ($120)
These are a touch thicker, made for colder days that require a little more fortification in all the right places. Hear me out: Anything stamped with Daehlie on it is guaranteed to deliver sleek, form-fitting cuts that keep you snug in all the right places. A recent three-hour snowy run in western Montana was about the perfect venue for these tights, with its paneled, active merino wool blend to keep things natural and stretchy, and dry. Though not ideal for mild-to-cool runs, I am reaching for these immediately whenever the temperatures plummet. – NT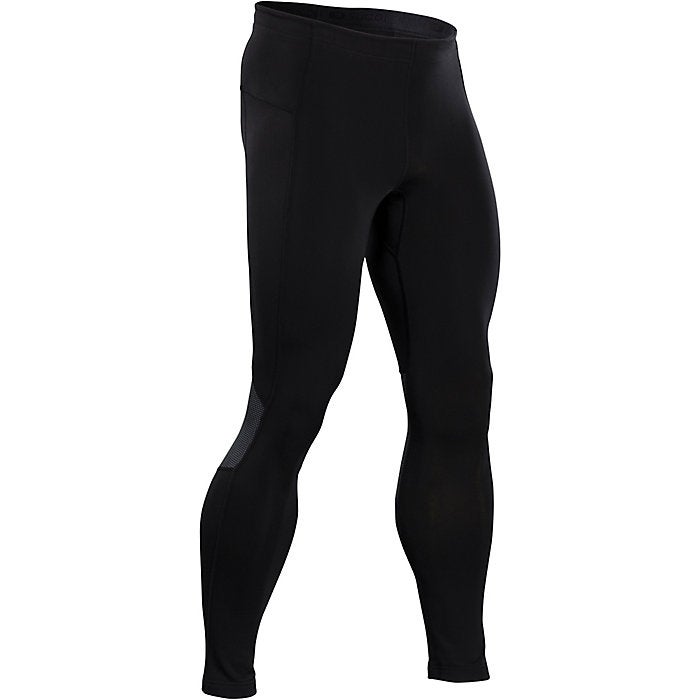 Sugoi Men's Midzero Tight ($100) 
I've had a single pair of Sugoi running tights that are over ten years old, and they still deliver the goods every time. The Midzero offers a fleece fabric, so they are most certainly tight, but they're so comfortable and warm, too, not noisy-papery like some tights can get. There's a lined crotch gusset for extended comfort. And I don't recall ever chafing in these tights. If any winter tight wins the longevity game, it's these. – NT