10 Gifts For The Trail Runner That Doesn't Need New Shoes
Heading out the door? Read this article on the new Outside+ app available now on iOS devices for members! Download the app.
What to get the runner who has (seemingly) everything? Get them socks. Everyone needs socks. Think your gift recipient already has enough socks? Think again. MORE SOCKS.
From books to snacks and travel kits, there's something for every trail runner, on and off the trail. Here are our gear editor's top picks for holiday gifts, only two of which are socks.
Crew-pon
What could be more valuable than one day of your life? What's more generous than giving your whole self to help feed, pace and otherwise support someone as they run/shuffle/crawl towards their dreams? Here's a crew-pon that you can print out and present to your beloved runner that's good for one day of crewing at the race of your choice. NOT INCLUDED: All crew members are entitled to a six-pack of their choice upon successful completion of their crew duties, as per Trail Running Law.

A Year's Worth Of Training Logs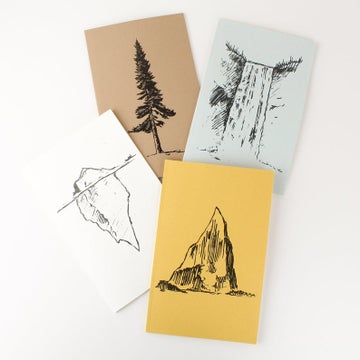 These training journals allow you to track your miles, minutes and perceived effort over time. Using a log can bring a little consistency and reflection to your regimen, and can help you pick up on patterns over time. These are a great gift for a runner who's newer to consistent training, or for a serious trainer looking to keep better records.
Socks & Stash Bag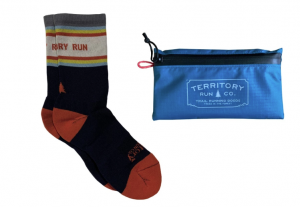 Territory Run Co. made gift-giving easy by combining their comfy, technical socks and waterproof stash bags in their holiday gift box. As mentioned above, everyone needs socks, and the stash bags come in different sizes that will protect your phone (or you back up socks!) in your pack on rainy days. You can add hats, sweaters and tee's to the gift box as well for the under-outfitted runner in your life. Plus, it comes pre-boxed and ready to roll!
Trail Running Art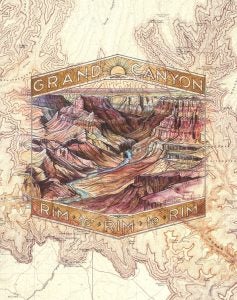 Katie Reim makes trail-running inspired art that features famous trails, peaks and canyons superimposed on detailed topo maps. Prints are a great way to commemorate a R2R2R run or bring a bit of your favorite trail home. You can also get her art on ornaments and greeting cards. It's always good to support "starving" artists, and running ones doubly so!
Travel Kit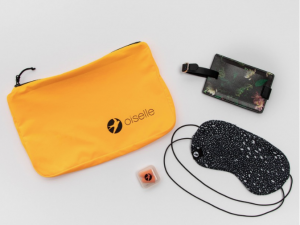 This is the perfect gift for a runner on-the-go. It includes compression socks for long flights, earplugs, eye-mask and a luggage tag. Catching winks whenever you can – whether it's travel for work or for a race – is key for performance. Here's everything the busy runner in your life needs to rest as hard as they run. #RestDayBrags
All The Snacks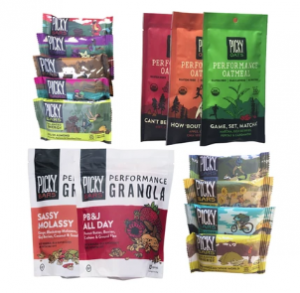 Along with socks, every runner needs snacks, and Picky Bars has you covered. The Picky Club will ship a custom selection of snacks directly to your giftee's home on a schedule they choose. Options include a selection of tasty bars to take on the trail, as well as granolas and oatmeal to fuel morning runs. This is a great gift to ensure your runner's snack-vest runneth over for the months to come.
Strava Summit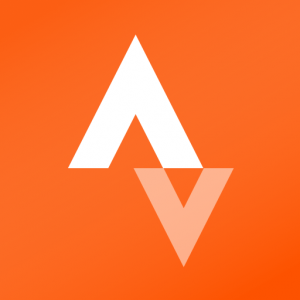 Up your runner's game by gifting them Strava Summit, which allows athletes to track and analyze their workout data. Summit comes with great safety features as well and integrates with almost every GPS watch for instantaneous uploading and workout results. I wish real-life was a bit more like Strava – kudos only! Summit is a great gift for the tech-savvy runner who's a bit of a geek for data.
A Book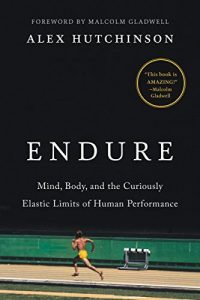 Endure: Mind, Body, and the Curiously Elastic Limits of Human Performance by Alex Hutchinson is a look at emerging science behind how we can train our brains to push further than we have before. For rest days, try  Good to Go: What the Athlete in All of Us Can Learn from the Strange Science of Recovery. This book offers insight into the facts and myths of recovery by examining the short-comings of exercise science. Both of these books will satisfy the trail-running bookworm in your life.
A Trail Runner Magazine Subscription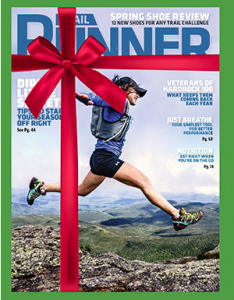 I know, I know…but what could be a better gift than a subscription to THE authority on off-road running? If you gift a subscription (or, just keep it…we won't tell!) you'll get a copy of our yearly edition of Dirt for your coffee table for free. Plus, print subscriptions are the grease that keeps this old train rolling, and ensures that you'll have access to Trail Runner online for years to come!
Fun Socks!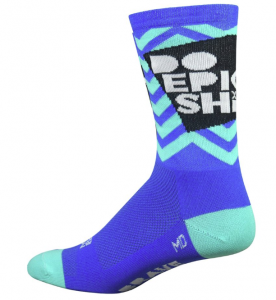 These socks function both as technical footwear and the only acceptable New Year's Resolution for the self-respecting trail runner. This is a gift that says "I Don't Always Understand Your Incessant Need To Run Long Distances In The Woods But I Respect The Heck Out Of It And Don't Want You To Get Blisters".
Zoë Rom is Assistant Editor at Trail Runner. She enjoys podcasts and pizza. You can follow her trail running adventures on Instagram @carrot_flowers_z .