Stuck In A Rut? This Intermediate Training Plan Will Get You Fit This Winter
Resolve to get fit, build speed and tackle 2022 with this intermediate training plan for trail runners. 
Heading out the door? Read this article on the new Outside+ app available now on iOS devices for members! Download the app.
Looking for motivation and a reason to get out the door this winter? This training plan is perfect for the athlete who doesn't have a specific race in the next couple of months, but who wants to start the year off healthy and strong.
Dive in, and download a PDF of the plan here. 
This training plan is ideal for intermediate trail runners who train regularly but don't have a coach. We're starting with 40-mile weeks with some speed work already built-in, so if you're currently running less than 35 miles or four hours a week, we recommend starting with our Training Plan to Build Aerobic Base. Make sure you can comfortably run 14-mile long runs before jumping in. 
The goal of this plan is to develop output at VO2 max, lactate threshold and aerobic threshold to set the stage for more specific, potentially race-oriented spring training (see our full list of distance-specific training plans here). Incorporate regular strength work for healthy and efficient running, and cross-train or rest at the first sign of injury. 
Tools We'll Use
This plan can help optimize and structure your training, but don't obsess about any one day. Eating enough, staying healthy and running consistently are the most important aspects of training.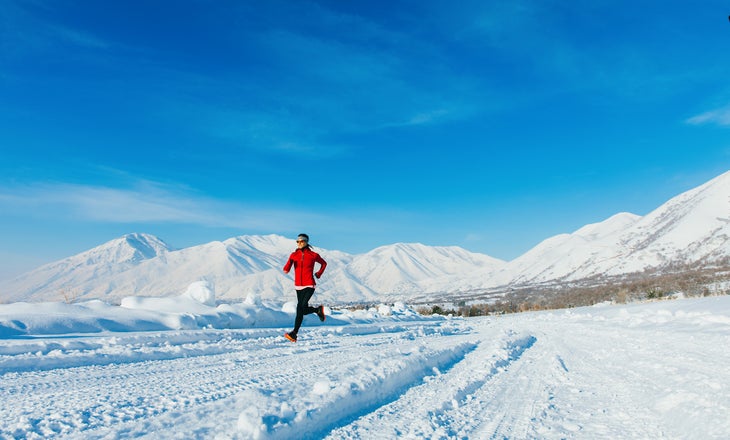 Key Resources
4-Minute Wake-Up Legs warm-up routine (before all runs)
3-Minute Mountain Legs strength routine (when noted). Important: when "Mtn legs" is in bold, you can do the Speed Legs routine below if you need more strength work.
8-Minute Speed Legs strength routine (when noted)
Upper body strength recommendations (do every day)
Plan designed by coach TJ David of Microcosm Coaching