How Sport Sampling Can Unlock Your Running Potential 
Cross-training doesn't have to be a chore. Remove your running blinders to put a new spin on your training.
Photo: Kay Liedl/Unsplash
Heading out the door? Read this article on the new Outside+ app available now on iOS devices for members! Download the app.
Cross-training as we know it might soon become a thing of the past. Not because it's no longer worth your time, but the opposite: switching up your routine could be so advantageous that there's no sense in drawing any line between training on and off your feet. 
The term "cross-training" carries its fair share of baggage. Images of injured runners grinding away on a bike or racking up laps in the pool come to mind, ushering in an all-too-familiar sense of dread for the next time you find yourself sidelined. It implies that we're stuck doing something lesser while we count down the hours until we're running again. Even those that include regular strength training or alternative cardio days in their schedule usually see it as a box to check off for injury prevention. 
But the idea that other activities should always take a backseat to running as the main source of fitness isn't doing runners any favors. Expanding our definition of what counts as training for running, not just in the absence of running, gives runners permission to reap a much wider range of benefits from moving their bodies in other ways. 
The Norwegian Method
Take a look at one of the most decorated countries in the recent Winter Olympics: Norway. 
The nation's "Joy of Sport for All" model prioritizes variety over specificity. Championships don't come into the picture for young athletes before the age of 13. This gives kids the chance to sample a variety of athletic options before even thinking about committing to one. They're not raised to limit their athletic exploration. 
Norwegian competitors may achieve such unparalleled success because of a few clear benefits to expanding your athletic horizons: multi-sport exploration wards off injury, burnout, and complacency, no matter what your primary sport. 
RELATED: Why Top Trail Runners Are Training On Roads
The Scientific Benefits of Variety in Training 
In sports like running, repetitive motion presents a serious risk. Brett Mueller, DPT and Sports Clinical Specialist, explains that "doing the same activity at a high frequency exposes your body to the same stresses."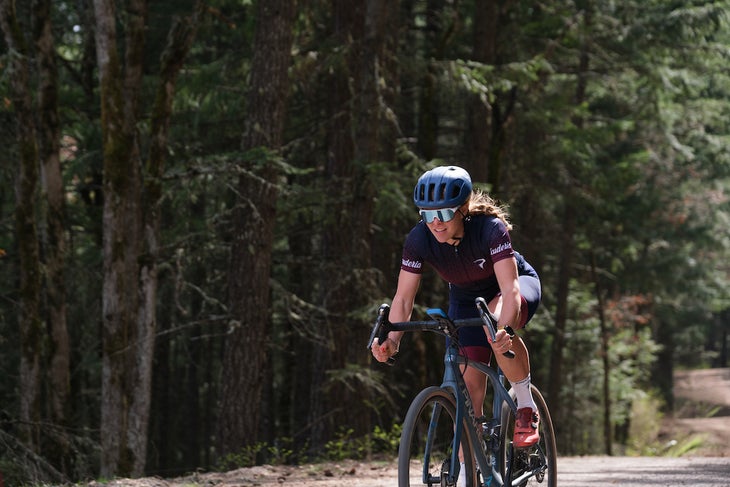 Think about how many times you pump your legs forward and backward over the course of a short run. Fluctuating trail terrain breaks up the monotony, but the same basic motion still forms the base. "In contrast," Mueller counters, "variety in sports exposes the body to different stresses. The body is able to rest from one while experiencing different stresses from another." 
From a mental standpoint, "switching between sports challenges your mind to grow, learn, and adapt to the various mental demands of each sport," according to Dr. Brian Zuleger, Professor of Sports Psychology at Adams State University and a Certified Mental Performance Coach. "In a sport like trail running where the landscape, weather, and extent vary so much, the ability to be adaptable is key. Participating in other sports challenges you to be more resilient to change." 
Being able to transfer skills and adjust your mindset across athletic outlets comes in handy when exploring unfamiliar routes, braving inclement weather, or attempting an intimidating distance. 
Sarah Strong, ultrarunner and Licensed Clinical Social Worker with Fireweed Counseling in Colorado, offers a therapeutic argument for branching out as well.
"Strong social support is tied to positive mental health outcomes," she says, "so an athlete can enhance their circle of support simply by engaging in a number of activities." 
That wider circle of support can then show runners how far their worth extends beyond any one aspect of their identity – which can come back around when injuries or other struggles pull running away from center stage.
More Than a Consolation Prize
After falling from a cliff during a race in 2017 and breaking fourteen bones, ultrarunner Hillary Allen begrudgingly turned to cycling. 
"When we're told we can't run, it can feel like a consolation prize to do anything else," Allen reflects. "I wasn't sure if I would be able to return to running again, so when I got on a bike I almost felt disappointed because it wasn't the same. I had this negative connotation: I'm biking, sure, but I'm not running."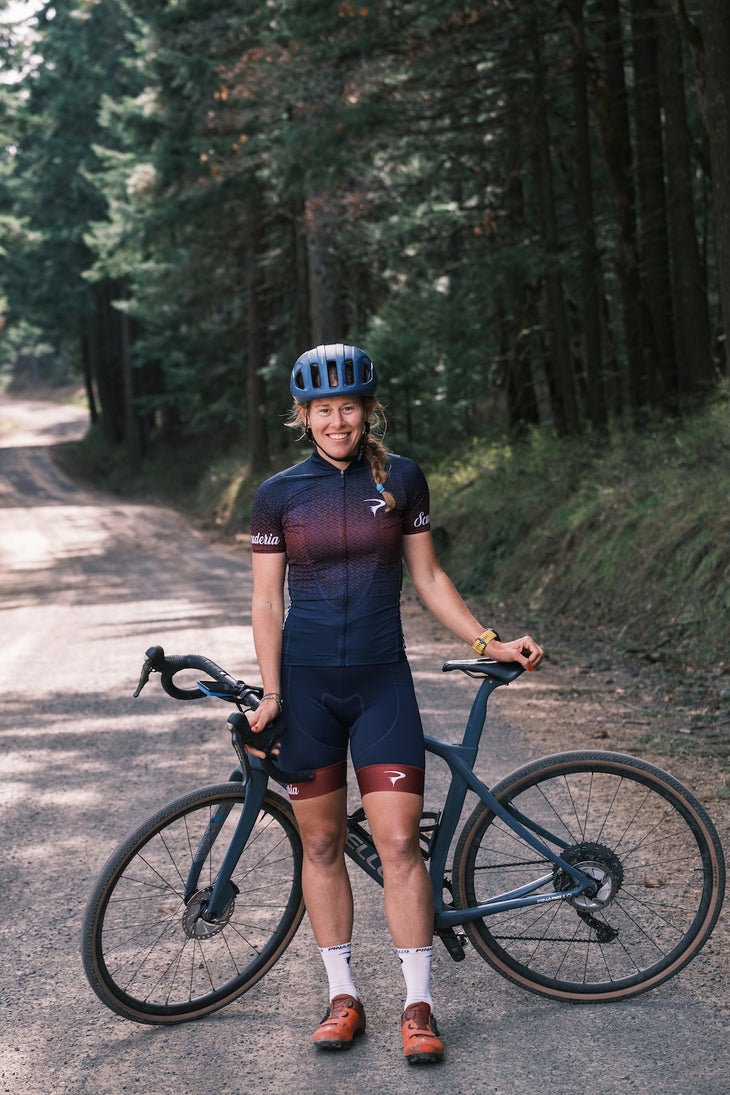 Since that injury, Allen has returned to running in full force. But the accident that threatened her life and her career – combined with a second setback after breaking her ankle the following year – set her on a new path that changed the way that she functions as an athlete. 
RELATED: In Hillary Allen's Quarantraining, Everything Counts
"Because of the injuries I've sustained, I can't train like a lot of ultrarunners do," Allen says. She needed to accept that her body couldn't handle the same volume and intensity on foot that it used to, or that others in the sport may be able to.
That reality has given Allen the chance to find value in other sports as a complement to running instead of just a placeholder. You'll find her on the bike nearly as often as on foot — not only as a way to respect the limitations of her resilient body, but also to maximize her overall training capacity. 
"There Is No Such Thing as Cross Training — Only Training!" 
Allen believes that she wouldn't be able to reach her running potential without cycling.
"It helps me to feel my best physically while getting in the endurance that I need," she says. "I can still put in big back-to-back days without worrying about the physical impact on my body." 
Adam St. Pierre, Allen's coach, believes that "there is no such thing as "cross-training" – there is only training!" That attitude directs their efforts together as they harness the benefits of each type of training. "The fitness gained from cycling has been huge for Hillary's improvement as an ultrarunner. It has allowed her to train more total volume and do high intensity workouts more regularly than she could if she only ran."
Allen has proven those claims on paper, too. She reached a peak of only 15 miles on her long runs before going on to win the Cortina Trail 48k as her first race back from injury. 
"That race holds a lot of value for being the 'aha' moment that made me realize how the bike was making me super fit even while I couldn't run," Allen says.
RELATED: Cross Training Can Help Your Running
Partners in Adventure
Allen focuses on gravel cycling to give her the same sensations of solitude and exploration that she finds in trail running, which adds an important emotional component on top of the physical benefits.
Her new partnership with Pinarello as a member of the Scuderia Team has given the passion she's found for cycling a firm foundation to stand on and grow from. She's part of the "Adventure Tier" of the team, which features crossover athletes who have cultivated an appreciation for cycling alongside their main competitive outlet. Fellow team members Jamie Bestwick, a BMX racer, and skier John Collinson also demonstrate how different sports enrich one another. 
Allen's companions and mentors on the Scuderia Team also remind her that the trail community she loves isn't restricted to just running. "The worlds are so parallel . . . The fact that the gravel community feels so much like the trail running community is what first drew me to gravel."
Back to the Beginning 
Allen encourages athletes to dip their toes into other sports with the intention to "enjoy the experience for what it is," without comparison to what you already know from running. She's wrestled with the discomfort of giving yourself permission to be a beginner at something again, back when she first dabbled in gravel cycling. 
But you're not just a pawn on a chess board. You're the queen of your own game, free to move in any direction. Starting fresh in a different sport doesn't mean starting over — it's more like a step to the side into another plane. Lateral movement adds new depth to the athletic branch of your identity, as proof that we're more than just the sum of our runs. 
Incorporating Sport Sampling Into Your Training
Substitute one of your weekly training runs for a spin, swim, or ski. Here's how to find common elements across any discipline: 
Rely on RPE

. Neither mileage nor heart rate translates seamlessly across different sports, so your Rate of Perceived Effort is the best guide. Easy days should be a 5/10, moderate and tempo days at an 8/10, and hard workouts at a 9 or 10/10. The same applies on the bike, in the pool, or on skis.

Stay Focused

. Whether you're in for an easy day, long haul, or hard workout, your efforts in another discipline should reflect similar intentions for the best carry-over.

Ease In

. Remember: the same effort level will likely result in lower output in the new activity. Part of being a beginner is giving yourself time to adjust to a different type of movement. Start with an easy or recovery day to keep the pressure low, and build up to higher intensity options as you adapt.

Add Time

. Not only will giving yourself extra time during your session in the new activity keep you from feeling rushed or stressed while you're learning, it'll also balance out any dip in intensity with an increase in duration.

Mess up.

This is your opportunity to start from scratch, and some of our best lessons come with failure. Mistakes are sometimes our best teachers. Figure out what works best for you by leaving behind what doesn't through an ongoing process of elimination.