Joey Campanelli Shatters Nolan's 14 FKT
Heading out the door? Read this article on the new Outside+ app available now on iOS devices for members! Download the app.
Joey Campanelli started the month of July off by lighting off some fireworks in Colorado's Sawatch Range, but his grand finale was so spectacular he had plenty of time to rest and recover on Independence Day.
The 33-year-old runner from Alta, Utah, recorded one of several dozen high-profile Fastest Known Times just before the 4th of July weekend by shattering the unsupported northbound Nolan's 14 mark on July 2. Starting from Blank's Cabin near Salida, he went up and over the fourteen 14,000-foot peaks and jogged into the Mount Massive trailhead at the Leadville National Fish Hatchery 41 hours 33 seconds later.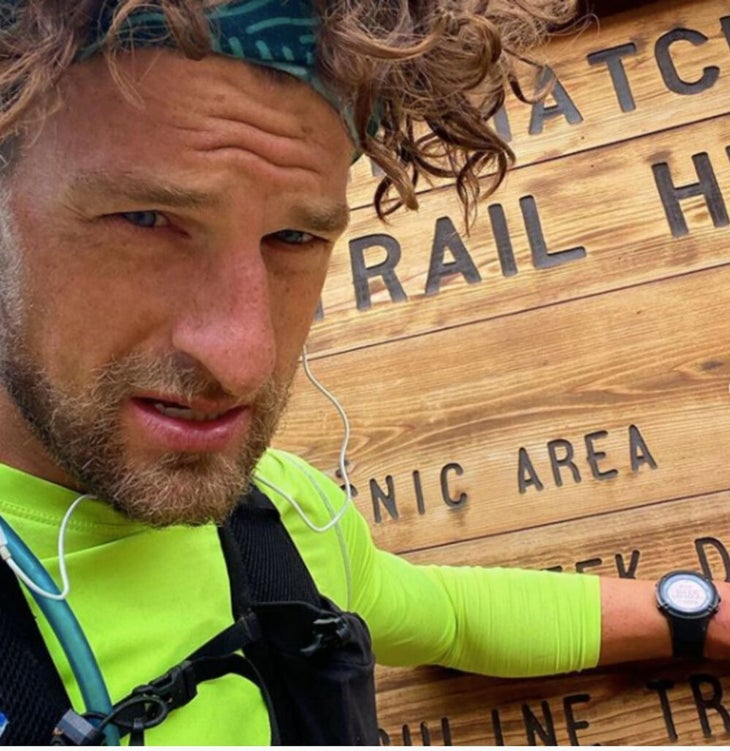 https://www.instagram.com/p/CCLpoAKDJAX/
Nolan's 14 is one of the hardest trail-running and mountaineering marks in the world, especially when it is done solo and unsupported. The exact route is open, but distance is roughly 80-plus miles and elevation gain is about 40,000 feet at a minimum.
Campanelli's time was more than 12 hours faster than the old mark set by 14er legend Andrew Hamilton less than five years ago. More impressively, it also bested the two previous fastest marks set on Nolan's in 2018—-Alex Nichols supported northbound FKT (46:41) and Joe Grant's unsupported southbound FKT (49:38).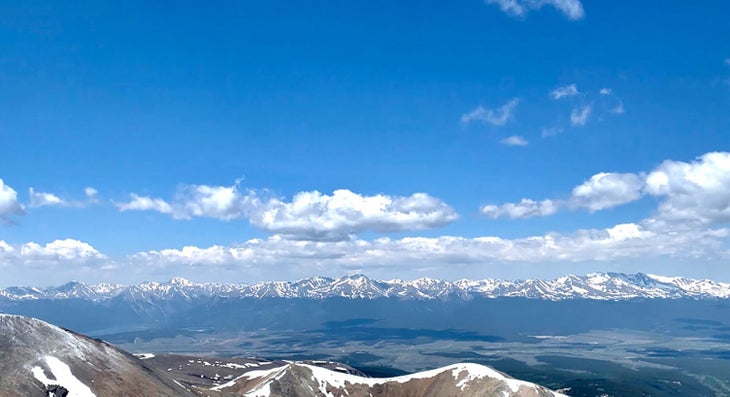 Campanelli is no stranger to FKTs. Last year, he set a new supported mark on Utah's Wasatch Ultimate Ridge Linkup (15 hours 28 minutes) and has previously set FKTs on the Appalachian Trail, Pacific Crest Trail and the Hundred Mile Wilderness in Maine.
He had attempted FKTs on Nolan's 14 two other times without success. He set a goal last winter of breaking the 44-hour northbound mark on Nolan's 14 and considered going on to go up and over Mt. Holy Cross to—potentially going after Hamilton's 71:32 Holy Nolan's FKT—but in the end, the Nolan's 14 record was enough to blow his own mind.
He said glissading down a screen slide on the west face of Missouri Mountain (14,067 feet) under the faint light of a waxing moon was among his most Zen-like moments.
"Pure 'flow' is how I would describe my run," he said. "It goes to show you, if you study the route and terrain, work on your skills, and hone your mountain sense, you can move harmoniously with and thru the mountains," he said in his initial FKT report."
"I had every intention of continuing on to Holy Cross, but I really pushed myself in the end, and with a scratched cornea making seeing an issue, I decided to be a wimp," he said on his Strava post recounting the effort. "I've made a lot of great friends and memories over the years in the amazing blissful Sawatch mountains. Truly, a place in my heart. I hope I get to cherish many more moments in them, and recommend you give 'em taste."