Here's What Our Editors Loved In June
Summer has arrived! It's race season and also staying-cool season, and here's what our editors are loving as they dive into all things trail.
Heading out the door? Read this article on the new Outside+ app available now on iOS devices for members! Download the app.
We made it to summer! With seasonable weather and races on the calendar comes the opportunity – or maybe necessity – to refresh your running wardrobe. Whether you're looking for hot-weather running apparel, podcasts to throw on while you're working out, or snacks to eat once you get back, our editors have tested it all.
Here's what the Trail Runner team currently can't get enough of.
Running Gear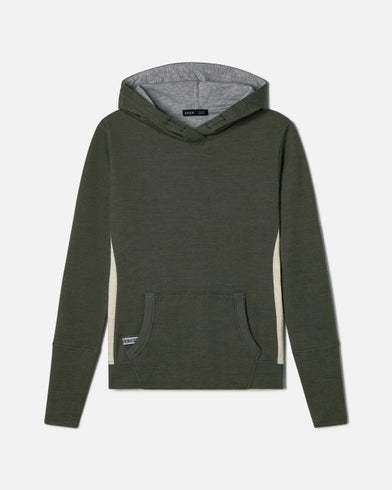 Paka Breathe Hoodie ($129; men's and women's )
This hoodie has become my favorite piece of lounge gear since the moment I tried it on. So soft, so breathable, and so snuggly, it's surprisingly lightweight and highly odor resistant. It's part of the first line of alpaca activewear on the market, and I loved it so much I went back and bought another one for my partner! Size range: XS-XXL – Reagan Colyer, assistant editor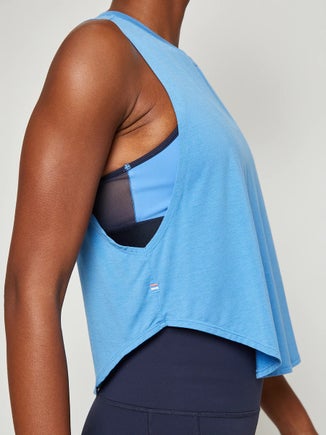 These tops use a humidity-regulating technology that uses evaporative cooling to keep core temperature down on hot runs. Active particles diffuse sweat out of your layering system before it consolidates as liquid sweat. (A University of Colorado study actually confirmed that the tech keeps you cooler longer!) This diffusion creates a cooling effect while also eliminating a key source of bacteria and odor. Plus, they're soft as can be, and testers universally praised how comfortable they are. Size range: XS-XXL (tank) and S-XXL (short sleeve) – RC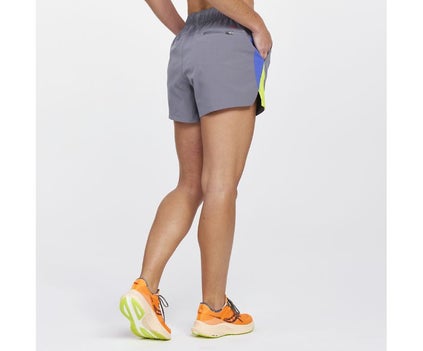 The older I get, the longer my shorts preferences also get. With my most recent birthday I graduated to the 5" inseam as my preferred length, and these shorts are my new favorite for summer runs. In the best of ways, it feels like I snuck a pair of men's shorts off the rack: they're roomy and comfortable, don't constrict anywhere, offer maximum breathability and aren't….tiny, like it sometimes feels all women's shorts are. I find I can send it better when I'm not worried about wardrobe malfunctions from itty-bitty shorts! Size range: XXS-XL – RC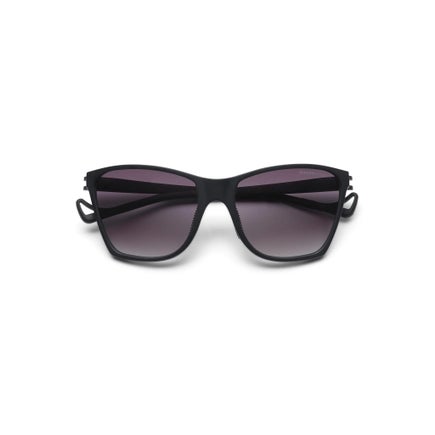 I have to say, when I first put these sunnies on, I was convinced they were going to be too light to stay in place on a run. As someone who frequently wears sunglasses as headwear, the fact that they wouldn't stay perched on top of my hair miffed me. But then I actually ran in them and holy cow. These are the lightest possible sunglasses and they don't move or bounce even a little bit, even on technical runs. Their minimal weight keeps sweat from collecting on the bridge of my nose, and the shape is extra stylish, so I've been wearing them far beyond the trail. One size. – RC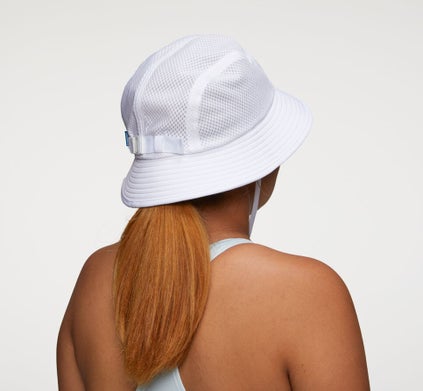 I did it. I bought a bucket hat! This lightweight headgear provides great sun protection for long and exposed runs, and an adjustment strap at the back helps lock it in place when you want to drop a bit of speed. Mesh panels keep you cool, and an all-around brim keeps the sun off your face, neck and ears. One size. – Zoë Rom, editor in chief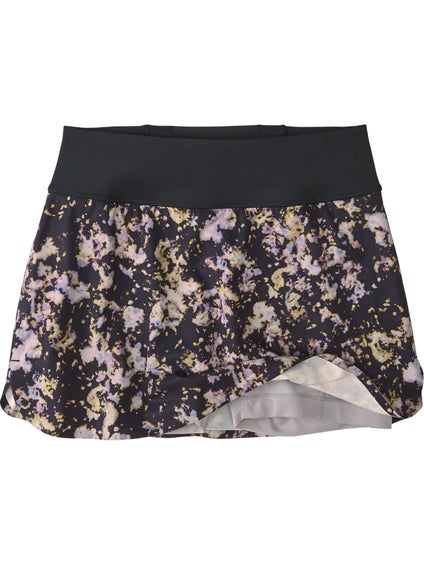 This skort is packed with pockets and flattering features. The wide waistband won't pinch, and has a big pocket for snacks or a wallet at the back. The lightweight skirt adds solid coverage to a comfortable and supportive pair of mini shorts (with pockets on the side). The material is lightweight and comfy enough for hot summer runs, or chill patio hangs. Size range: XS-XL – ZR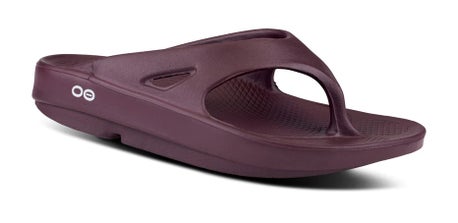 Sandal season is here! I have picky arches and sore feet after trail runs, and these recovery sandals are just the ticket. They're super squishy and have a very supportive, arched midfoot that cradles finicky feet (and sore plantars!). I love wearing these around the house to keep my feet happy when doing chores, or throwing them on for errands after a run. Size range: 5-16 – ZR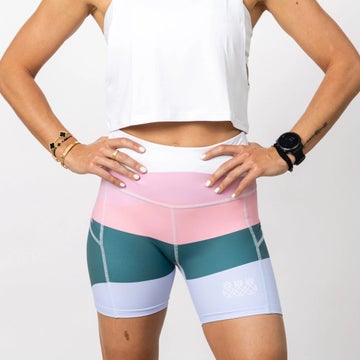 These shorts are the perfect summer bottoms. With plenty of heavy-duty pockets, and a high-waisted fit, they're flattering and functional. I love the longer inseam, which prevents riding up, and the thick waistband which is comfortable, and can hold a good amount of snacks or keys without bouncing. These shorts offer great coverage, and comfy range of motion out on the trails. Size range: XS-XXL – ZR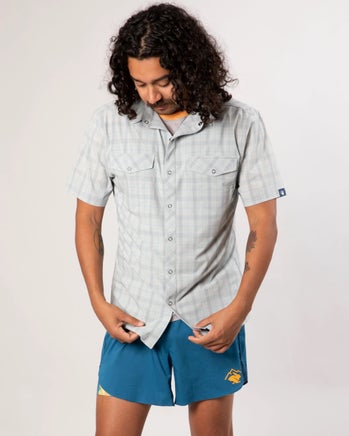 We love a good button-down here at TR. Rabbit's high-country collection has performance plaid built for adventures on and off the trail. I love this shirt because I can rock it on Zoom meetings, then get outside for my own zoom meeting. The mesh ventilation keeps you cool and chafe free, and the ultralight fabric feels soft as heck, even on hot days in the alpine. – ZR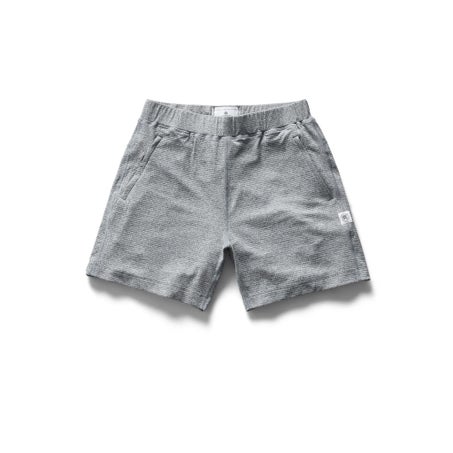 You know those pieces of gear you just can't wait to put on, and keep on, like all day? I look forward to starting my summer days in these shorts more than anything else in the wardrobe right now. The breathable knit is perfectly breezy, and the Heather Gray color scheme feels like I'm back in gym class, but with a huge dose of style. Drawcord and slanted pockets all are just tastefully placed. Simple, elegant, and hyper-comfortable. I use these more for around-the-house chores and less on trail, mainly because I don't want to mess them up! Size range: XS-XXL – Nicholas Triolo, digital production editor
What's better than a fresh pair of performance socks that delivers comfort and blister-minimal breathability? Saucony knows shoes better than most, but they also have their sock game dialed. These socks are my new go-to's in the weekday rotation, for all runs in the 1-3 hour range (I haven't tried them for any ultra distance but have great confidence they'd deliver). RunDryPro Moisture Management, a seamless toe to minimize weird rubbing, and slip-free heel tech makes these a new favorite sock. Size range: S-XL – NT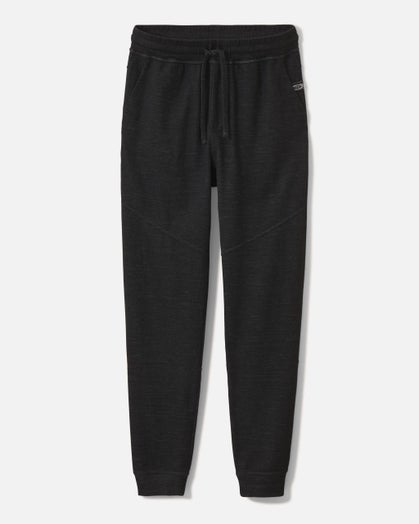 There's nothing I love more than wool. Full stop. But alpaca wool might be the best. Sometimes performance wool can be hit and miss, its durability and comfort in question, but these joggers win the award. With a thermoregulating, eco-conscious weave of 85% royal alpaca and a 15% bamboo lining (what?!) these are perfect pants for getting out on that cold morning, or just staying at home with a book. The detailed Peruvian patterning in the right inner pocket just makes these joggers skyrocket from excellent to the best joggers I own. Highest recommendation. Size range: XS-XXL – NT  
Reading Material
This absolute tome by Allen Drury is my current book club pick, otherwise I honestly would never, ever have picked it up. Written in 1959 and a Pulitzer Prize winner, the entire 600+ pages take place over a couple weeks in spring in Washington, DC, as a fictional Senate grapples with whether or not to confirm the president's pick for a new Secretary of State. The title is taken from the role of the Senate itself to "advise and consent" on the nomination, and over the span of the book, the senators battle with each other and their innermost morals. The cutthroat politics eerily reflect our own time, and the lengths to which some idealists will go to reach their ends will alternately inspire you and shake your faith in the inherent goodness of humanity. I didn't expect to cry at a political drama, but I did. (Also, it was made into a movie in 1962 starring Henry Fonda and the late, legendary Betty White!) – RC
I'll Show Myself Out – Jessi Klein
Jessi Klein has long been one of my favorite writers in comedy (SNL, Inside Amy Schumer, Big Mouth) and this essay collection (her second) has been an enjoyable and affecting read. Her humorous take on middle age and motherhood are as humorous as they are insightful. Klein's unique ability to grapple with the deeply personal and rarely discussed elements of mothering and modern womanhood are a balm. – ZR
During the height of the COVID pandemic, I turned to one voice for most of my information and updates, and that journalist was Ed Yong at The Atlantic. He'd go on to win a Pulitzer for his pandemic reporting, which he fully deserves. But little did I know that he was also working on a book, An Immense World, that was just published in June. Full disclosure: I'm not finished with this book, but Yong is one of the best science writers alive and I'm already enraptured by its contents. In this book, he explores the wild world of senses, how other species navigate the world using a far different, but no less inferior, calculus of senses. (Did you know, for example, that a catfish is like one giant tongue, with taste buds literally all over their bodies?) Pick up this book today and your runs will turn into a far more dynamic world of intersubjectivity and awe. – NT
Now Playing
ABBA
Maybe it's because they're "trending" in the form of audio clips on TikTok, but ABBA has some classic, very summer-conducive bops. Can I resist dancing to "Waterloo"? I cannot. Do I love hearing "Dancing Queen" as I come into an aid station? I do. Does "The Winner Takes It All" make me want to belt dramatically in front of a gently blowing fan a là Celine Dion? It does. If it doesn't, you may not be human. – RC
Home Video – Lucy Dacus 
This album came out this winter, but it's been in HEAVY rotation on my phone and turntable. Lucy Dacus' lyrics are personal and specific in a way that resonates far beyond their biographical context. – ZR
This popular podcast hosted by Dr. Andrew Huberman is a delight. Sometimes a bit long-winded and in-the-weeds, I find the tenured Professor of Neurobiology and Ophthalmology at Stanford School of Medicine very likable and fully allegiant to science-backed, peer-reviewed protocols for enhancing performance and wellbeing, in sport and life. I always come out the other side of these podcasts with much to consider. Huberman is a trusted, clear-communicating guide. – NT 
Just Good Stuff
Hiker's Brew Coffee ($27, 6-pack sampler; $16 for 12-ounce bags)
I'm not a fan of flavored coffee creamers, but I am a fan of flavored ground coffees. These two-to-four-cup vacuum packs are perfect for camping trips or the longest long runs (or aid stations, anyone??) With flavors from Caramel "Red Rocks" – my personal favorite – and Vanilla "Van Life" to classic medium and dark roasts, this sustainability-oriented small business is one of my new favorites. With carbon-neutral shipping, a tree planted for every order, and compostable packaging, there's no reason not to treat yourself. (And did they include a handwritten note with my order? They did.) – RC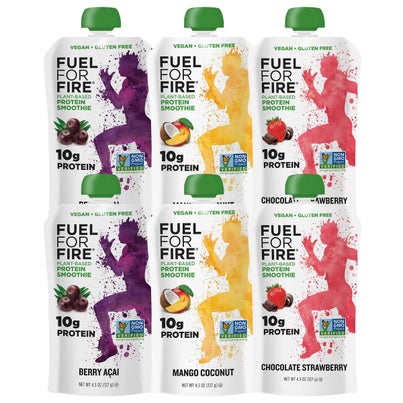 How many times are you needing a little pick-me-up but don't know quite what to reach for? I've really been enjoying reaching for these fruit-protein smoothie packets. Ten grams of plant protein in every packet, with a strong variety of flavors. Last week, I packed one for a 50K (which I normally don't take much protein during such runs) and, at hour four, the acai flavor was really nice, and it settled in the stomach wonderfully. No indecipherable ingredients, no added sugars, just a super convenient way to get real food down the hatch with a hit of protein. Favorite flavors: Berry Acai, Banana Cocoa, Mango Coconut (literally enjoying one right now as I write this.) – NT
At Trail Runner, we have a policy of showing no preference based on brand in our gear testing. We are not compensated by brands for testing or consideration, and we do not guarantee inclusion of a product in our coverage. Our testers live in the Rocky Mountain west and are both recreational and competitive runners. This list includes gear that we receive from brands for testing as well as our own personal favorites from decades of running.