What Gear Mirna Valerio Is Getting Dirty With
Ultrarunner, author and mom Mirna Valerio shares what gear she's loving right now. From tech to apparel, here are her favorites.
Photo: Photo Courtesy Mirna Valerio. Photographer - Michelle Craig
Heading out the door? Read this article on the new Outside+ app available now on iOS devices for members! Download the app.
Mirna Valerio (aka "The Mirnavator") has been writing her "Fat Girl Running" blog, about being an "active larger girl in a thinner world," since 2011, and her message has resonated well beyond the world of trail running.  Valerio has been interviewed for Runner's World, People, The Huffington Post, NBC Nightly News and National Geographic (just to name a few), and now writes for Women's Health magazine. An ultrarunner, high-school Spanish teacher and cross-country coach, Valerio recently authored a book, A Beautiful Work in Progress, which we can't recommend enough.
You can find Valerio spreading love and smashing stereotypes while traveling the world, or enjoying her home state of Vermont.
$112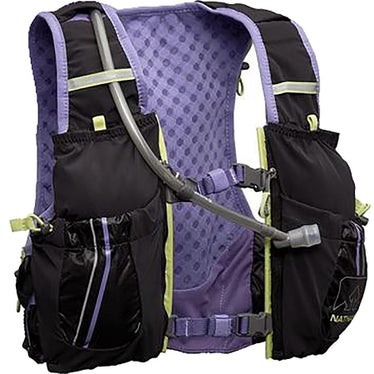 "I've worn Nathan packs for a long time, and to be when they discontinued the Vapor Cloud I was frustrated since it was one of the few packs that fit my frame comfortably and didn't bounce around or chafe on long runs and adventures. Then they came out with the Vapor Airess with adaptive fit last year and that has been my go-to pack for everything. The fit is customizable so whether you have a larger chest or football player like back, it does the job beautifully!"
This seven-liter pack can fit all your adventure essentials in one place. A two-liter bladder holds enough water for a big day out, and pockets up front keep all your snacks close at hand. The body-mapped mesh makes this a perfect fit for sweaty summer runs.
$800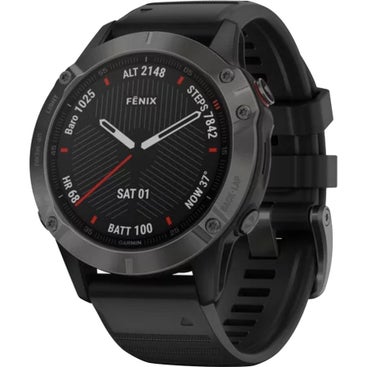 "This is my favorite watch to date. I LOVE bells and whistles and am still discovering all of the things! There are a couple of things of note–the battery life is incredible. The face of the watch is NOT a touch screen so when it rains for example, all of your settings won't mysteriously change, and your watch won't turn off because it thinks a raindrop is your finger. You can see where you are on the map. Even in pretty remote areas of Colorado I've never had issues with finding a GPS signal. It's also a beautifully crafted and highly functional piece of running jewelry!"
Take it from Mirna, this watch's navigational ability and data insights are next-level. It comes with route-suggestion features to help you plan your next adventure, and wayfinding capabilities to make sure you don't get lost along the way. It can be synced with many music streaming services, and store up to 2,000 songs. This is a truly next-level piece of wrist technology.
$20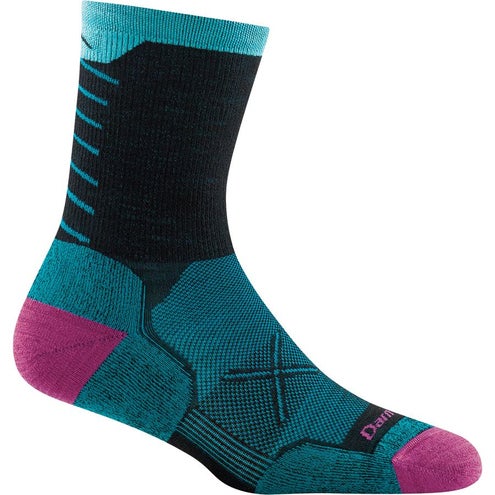 "I've been a wool-sock-every-season convert for a while now. These socks conform to even the biggest, most misshapen trail runner's feet, allowing for a comfy, blister-free run on the gnarliest trail. You can even wear them for days without them smelling like your teenaged son's laundry basket! A win-win!"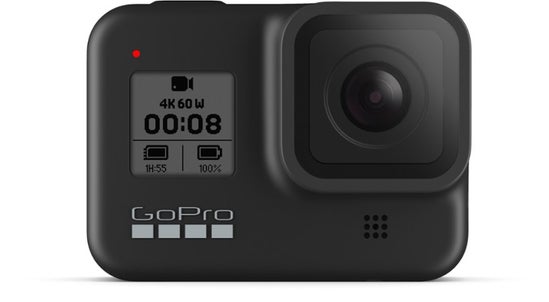 "While this nifty adventure camera is not exactly a necessity for having a great run out on the trails, it is definitely a BONUS. I can get stabilized videos of all the epic places I get to travel to, even of my local trails in Vermont, and share with folks who love to see where I end up next. The wide-angle is incredible for still pics, and the quality of the photos is truly incredible. I take it EVERYWHERE."
This pocket-sized camera takes ultra-sharp photos wherever you go. Stabilization technology lets you take crip pics on the go, and a wide-angle lens lets you take it all in for your #SummitSelfie. This little black box is more than worth the splurge.
$40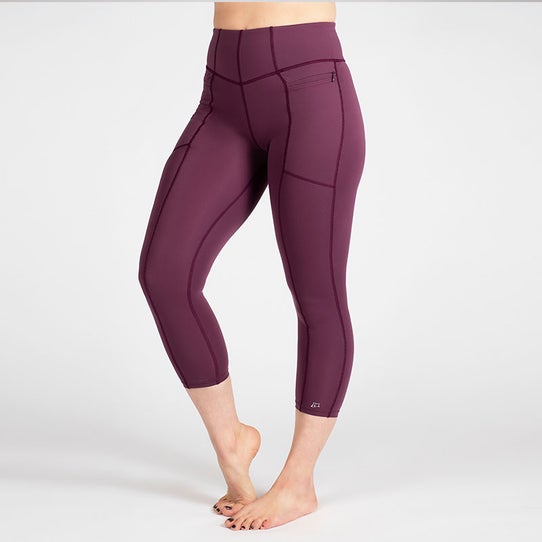 "These are the perfect tights for running. They cover up your belly and they don't ever, ever move or roll down, allowing for a nicely compressed, smooth, non-bouncy ride up and the road, the trail, the mountain, upward facing dog and down dog. They might actually just be the perfect tights period."
A dual-layer compression waistband means these bad boys aren't going anywhere when you hit the trail. With four outer pockets, you have plenty of snack storage to go the distance. These leggings are both functional, and wildly flattering on and off the trail.