What Are The Best Devices For Heart Rate Measurement?
The preseason should be all about getting in base miles, working on establishing training zones, and making sure you don't overdo it too early. Find out the best heart-rate tools for each.
Heading out the door? Read this article on the new Outside+ app available now on iOS devices for members! Download the app.
Pop quiz: What's the best way to have a horrible fall season? Answer: Go nuts on your training in the spring and overdo it before you even hit the end of the summer. You know that runner—they've been cooped up all winter hiding from the cold and the pandemic, and once one (or both?) is a thing of the past, they get out and hit hard workouts as fast as they can. This is the best way to either burn yourself out by not taking enough rest and recovery or to simply end up plateauing because there's not enough variability in your training. This is why we train in zones and why we use periodization: If your workout is too hard all the time (or not hard enough), you won't build fitness over that day; if you don't vary your types of workouts and give enough time to recover, you won't build fitness over the course of a training block. Also, if you don't know what type of shape you're in, you'll never know if you improved or how to improve.
For many athletes, setting benchmarks, establishing training zones, knowing how hard they're going in a workout, and knowing if they've recovered or not all depends on heart-rate zones. While we could debate all day about the pros and cons of heart-rate training, the reality is that many runners use heart rate in some way or another, so it's important to know when to use heart rate and what tools are best for each use. We'll leave the "heart-rate training is great" vs. "heart-rate training is stupid" argument to bigger brains, but instead we'll get into some heart rate uses and what gear helps.
RELATED: Heart Rate Training 101
Using heart rate measurement to gauge intensity
This may seem obvious, but endurance athletes use heart rate as a way to know how hard they're going. Of course your heart rate is affected by lots of other factors than simply effort (weather, wind, elevation, nutrition, hydration, caffeine/alcohol intake, gender, and on and on), but heart-rate is a popular, accessible, and relatively cheap and easy tool for crafting workouts and intensity levels for training sessions/racing. Rather than saying, "This feels kind of hard," you know that your heart rate is X beats per minute and your body is working that hard.
Heart rate measurement for training
If you really want to improve with your training, then you need to do a test set for swimming, biking, and running to establish a baseline and heart-rate training zones—then you can apply those zones to a training plan. While we won't get into the different types of benchmark tests here, this is a great story on why you need them, what to do, and how to compute your fancy new zones. Once you have those zones, heart-rate training in a nutshell goes like this: If you vary your intensity a certain amount, you will improve; if you hit the proper amount of intensity, you'll improve; if you hit the proper amount of easy training, you'll recover for the next high-intensity session. Heart rate zones help guide you on how hard to go at certain times (within a range) and how slow is slow enough to train and recover for the next interval or session. Zones also help keep you pushing or from pushing too hard during a race.
Why measuring heart rate is important for recovery
While the idea of using heart rate for training zones has been around for a long time, analyzing heart rate as a way to know how recovered you are is relatively new. Today, devices will measure your heart-rate variability (HRV) and your resting heart rate (RHR) throughout the day to help determine if you slept and/or recovered well, or if you're starting to overtrain in either intensity or volume. In other words, these measurements will tell you if you're ready to go for the next tough session or if you need more time off for whatever reason (this could be something outside of sports as well, like stress, poor nutrition, poor hydration, sickness, alcohol use, and much more). Most devices do an excellent job of distilling that still-unfamiliar and often-counterintuitive information, but the TL;DR is: If your HRV is lower than your usual, you could be fatigued; if your RHR is trending higher than your usual, you could be fatigued. 
RELATED: Using Heart Rate Variability to Get the Most From Your Training
Now that you're familiar with three of the major uses of heart rate, let's take a look at a few devices that can help and when they're most useful:
Best Device For Measuring Heart-Rate Intensity
Garmin HRM-Pro Plus
$130, garmin.com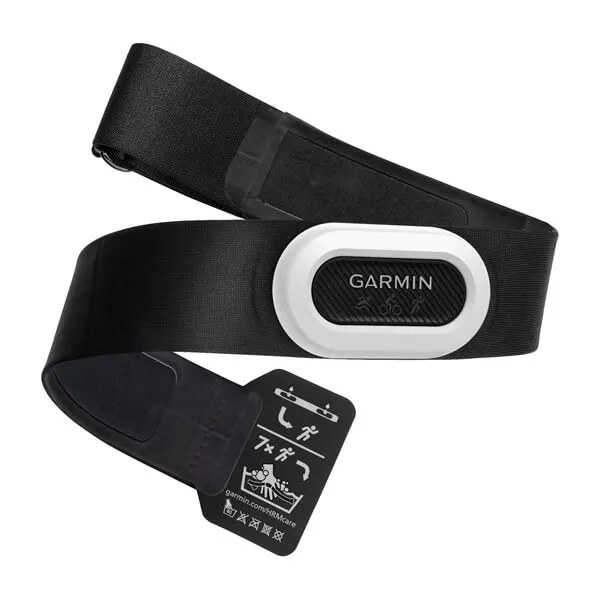 While plenty of chest strap heart-rate monitors are accurate, only a few store your data locally to be uploaded and processed later—this is key if you want post-race data, but don't want to fiddle with watches and bike computers while you're racing. Not only does the HRM-Pro Plus store heart-rate data, it also transmit over Bluetooth and ANT+, as well as running dynamics like vertical oscillation, ground contact time, stride length, vertical ratio and power. It also works while swimming, making it the complete package for triathletes.
Best Device To Display Heart-Rate Training Running
Polar Vantage V2
$400, polar.com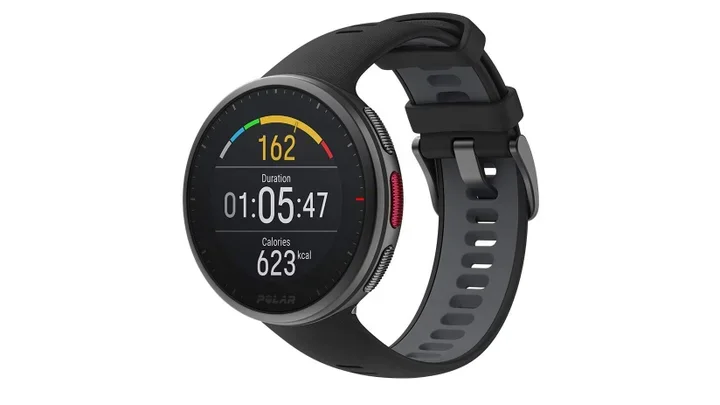 While the Vantage 2 could conceivably win the award for best device for measuring recovery—with its excellent and highly advanced orthostatic test (in combination with an ECG chest strap, like the Polar H10) and great nighttime heart-rate measurement program for recovery—it also has incredibly accurate on-wrist heart rate and great visuals that display the information well at a glance. Though we'd still recommend a chest strap for most intense training with zones that vary often, this is the most accurate choice for when you don't want to (or can't) wear your ECG monitor. Not ready to kick out $400? Polar also has the Vantage M2 ($200) that has similar heart-rate functions also with excellent accuracy.
Best Device To Display Heart-Rate Training While Biking
Hammerhead Karoo 2
$400 (without required heart-rate monitor), hammerhead.io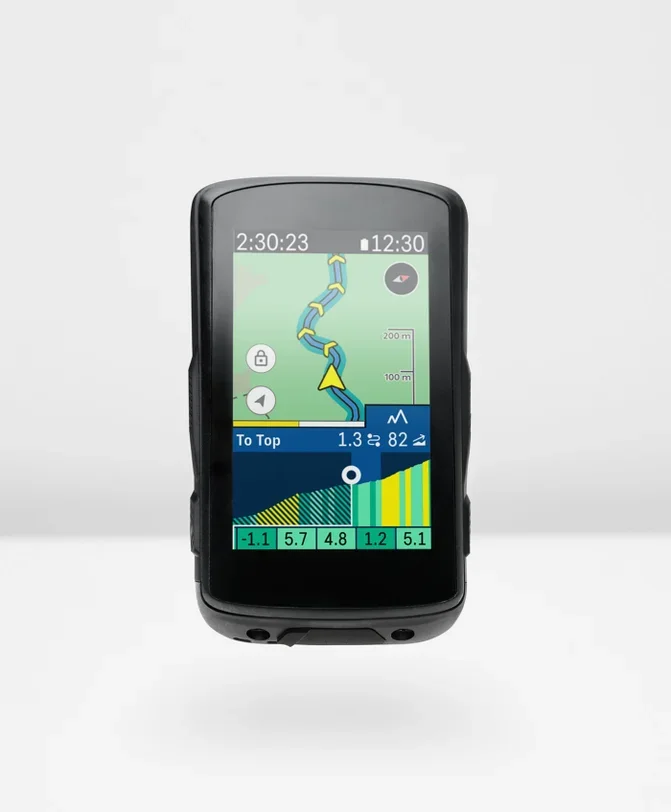 Most all modern cycling computers can read heart-rate data and present it in a somewhat-useful fashion, the screen size, color depth, resolution, and presentation on the second edition of the Hammerhead Karoo is basically in a league of its own. The processing power in the Karoo 2 is so heavy that it uses a version of the Android system to run the whole thing. We love the matte anti-glare touchscreen and the mapping/routing/climbing functions, but in terms of training with heart rate, the graphic and zone presentation is second to none. If other cycling computers are like 1990s Game Boys, the Karoo 2 is the graphical equivalent of a Playstation 5.
Best Device For Heart-Rate Recovery Measurement
Whoop Strap 4.0
From $30/mo. subscription, whoop.com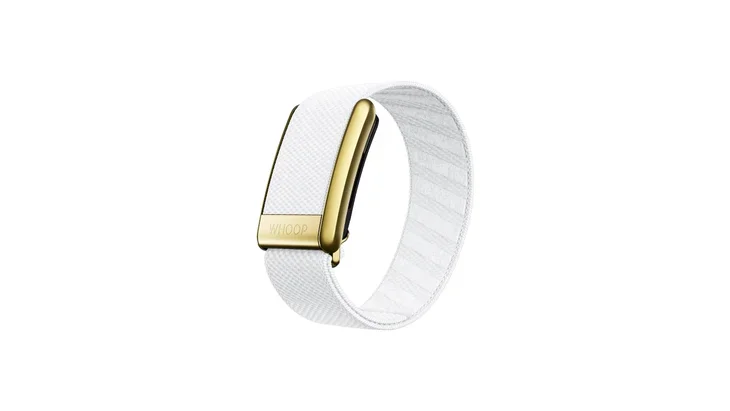 Despite the fact that the Whoop strap is typically marketed toward everyday, "fitness-minded" users, it's actually a very powerful suite of tools that uses an optical heart-rate monitor, worn throughout the day to gather HRV, RHR, sleep, respiratory, and blood oxygen values. To be clear, this is very similar to what many mid- to top-tier smartwatches also do. The true power, however, lies in Whoop's glossy and easy-to-understand data analysis. Unlike some HRV/RHR sensors, it provides very actionable (and real-time) advice on your levels of fatigue throughout the day. It also has some very advanced sleep functions that you won't find on a smartwatch, like a vibration "alarm" that wakes you when you've reached your optimal night's sleep.