Our Favorite Jackets For Winter Running
Tested in the coldest seasons by our editors in Colorado and Montana, these jackets are sure to keep you warm on even the chilliest winter runs.
Heading out the door? Read this article on the new Outside+ app available now on iOS devices for members! Download the app.
Winter trail running, with its variable conditions and tricky terrain, offers its own set of layering challenges. You have to take temperature, run time, elevation change and wind chill into account, which can feel like an overwhelming task if you have insufficient gear. 
You'll want to factor in precipitation – both rain and snow – as well as your own perspiration. For wetter days, aim for taped seams or Gore-Tex to reduce the chance of leaks. For drier climes, look for lighter, more breathable shells, and ditch the hood. Dialing in your winter kit can feel like a hefty task, but we're here to help. The best place to start is by finding a go-to winter running jacket. 
Winter Layering Basics
A good winter running jacket will make all the difference when it comes to enjoying your winter trail runs, and is your most important piece of winter gear. It will be the difference maker in whether your core temperature stays high enough on super cold days, and without a reliable one, you may not be adequately warm for faster efforts like workouts, running a higher risk of injury. What we call "winter weather" can vary from place to place, and depending on where you live, weather can vary throughout the run, too! A good rule of thumb is to dress for temperatures 20 degrees warmer than what it is. Factor in your "real feel" with wind, and heed the adage, "Be bold, start cold!". 
Our testers live at 7,000 feet in the Colorado Rocky Mountains and 5,000 feet in the Northern Rockies of Montana. We took these jackets on the trail during snow, sleet and wind to put them through their paces on easy jaunts, long runs and big, scary workouts.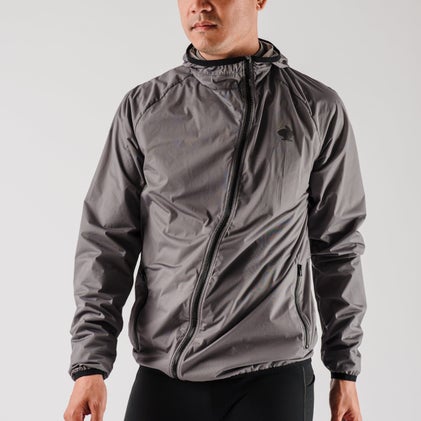 $120
Rabbit's Swish Jacket is the perfect shell for chill days with a crisp, cold wind. This was the lightest shell we tested and easily packs down into its own pocket for when the weather warms up – or you do. Named for the swishy sound it makes, this shell is made from eco-ELEMENTS fabric blended from recycled coffee grounds. The asymmetrical zipper keeps the closure from flopping around and hitting you in the face mid-workout. This jacket was the most breathable we tested, making it ideal for high-output days like workouts and races. 
This jacket held up well on blustery days, but doesn't offer the best protection from snow and rain. 
BEST FOR: Cold, dry and windy days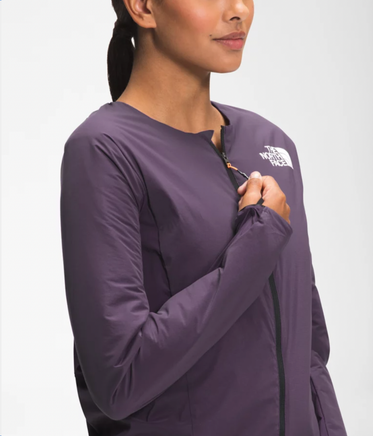 $240
The North Face's Flight jacket packs a lightweight punch for even the coldest days. The ultralight insulation provides a hefty barrier against wind and cold, and kept our tester toasty on an 11-degree long-run. The hood-less design cuts down on obnoxious flapping, and elastic thumb-loops lock the sleeves in place. A water-repellent finish keeps you dry, and a breathable mesh panel at the back helps shed heat when you're pushing the pace. When it heats up, the jacket can be stowed in it's own back mesh pocket, making it perfect for days with big temperature swings, or stashed as a "just in case" layer in your pack. 
Our tester liked this jacket for particularly cold and windy days, but some runners may prefer a hood for extra protection. 
BEST FOR: The coldest days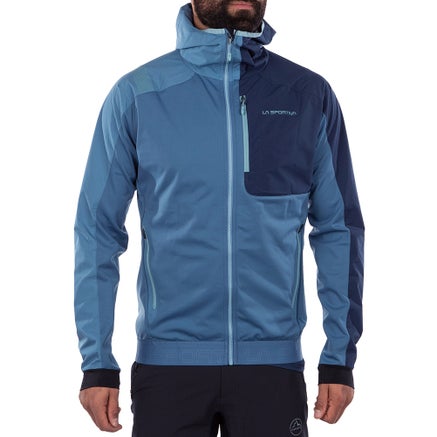 La Sportiva Levia/Macnas Hoody
$159
La Sportiva's Levia (W) and Mancus (M) hoodies are go-to layers for extra-chilly runs. The hybrid shell design keeps you warm on cold days, and water-resistant and windproof softshell fabric on the hood and upper arm provides protection from the elements where you need it most without weighing you down or overheating. Elastic sleeve cuffs prevent bulky sleeve/glove interface, and an articulated hood fits close to the head for extra warmth. 
Our tester liked this for really cold and windy days with lower output, as it felt hot during workouts and other high-output activities. 
BEST FOR: Cold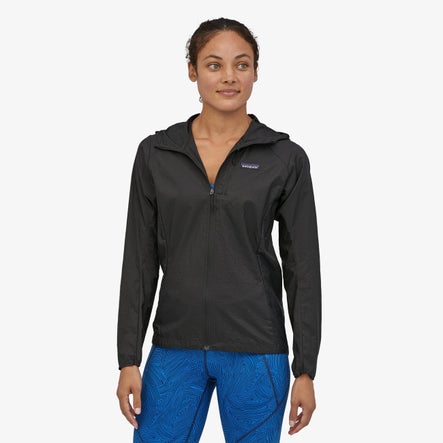 $99
This affordable addition is super lightweight with flat seams that ensure no wind gust will make it through. True to its name, it packs down tiny into a built-in pocket, and a tapered, fitted hood stays put in wet conditions. Our testers liked it best layered over a base, as it's lightweight material wasn't as effective against extreme cold but held up great in wind. Half elastic cuffs make sure the sleeves stay in place and a drop tail keeps you safe from those rogue wind gusts up your back. The Houdini is also made of 100% recycled materials and Fair Trade certified sewn.
BEST FOR: Cool, windy runs or rain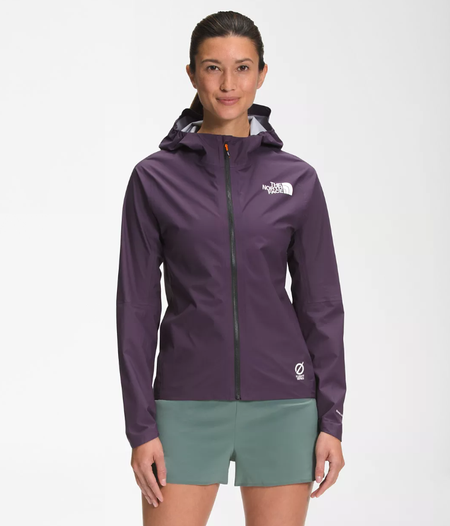 The North Face Flight Lightriser FUTURELIGHT Jacket
$300
For wet and snowy days, TNF's Flight Lightriser Futurelight jacket shines. Made from breathable and soft but durable fabric, it's fully waterproof for wet winter weather. The sleek cut works well under a hydration pack without bunching, and it can be packed into its own mesh pocket when the sun comes out. The minimalist design cuts down on chafing, ripping or rain leaks, and distinctive FUTURELIGHT fabric is much quieter than your average shell. 
Our tester liked this jacket for very snowy or rainy days, for everything from long runs to workouts. Though it is fairly breathable, it can heat up quickly when the sun comes out and you work up a sweat. 
BEST FOR: The gnarliest cold and wet days