Mission
Trail Runner, the authority on off-road running since 1999, is the only magazine dedicated to the trail-running community, and our mission is to encourage runners of all ages and abilities to experience the outdoors and achieve a healthier lifestyle. Trail Runner seeks to advance the sport by actively encouraging diversity and expanding accessibility as well as advocating for issues relevant to public land use and the environment.
Trail Runner produces six high-quality issues per year, including our annual issue of DIRT, a long-form journal, with engaging stories and photos in the world of trail running. Written by trail runners (our staff has logged races and runs from 5K to 200-plus miles) for trail runners, we are the voice of the sport, and beginners and veterans alike depend on our well-researched articles. Trail Runner magazine inspires and informs with accurate, intelligent and innovative writing and compelling photography.
We produce an annual race directory, published each December, that features over 1,500 trail races (including a host of international events) and is also posted on our online Race Calendar, where listings are continuously updated throughout the year.
Trail Runner's free multimedia newsletters, distributed weekly via email to 140,000+ readers, highlights trail news, tips and trail-running culture in between regular issues of the print magazine. Sign up here the get the newsletters.
Big Stone Publishing also produces  Rock and Ice and Gym Climber the only climbing magazines that are climber owned and operated. With a cumulative 120 years of staff experience, we at Big Stone remain committed to publishing the highest quality and most authentic magazines. In 2005, the Western Publishers Association voted Rock and Ice the "Best Consumer Outdoor Recreation" magazine. Today, with both print and online versions of each magazine, our ability to inform and inspire trail runners and climbers worldwide is unsurpassed.
---
Trail Runner Staff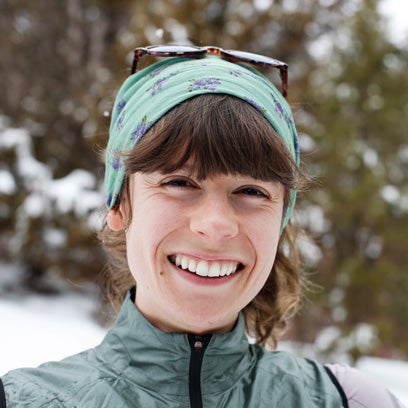 ZOË ROM,  Editor In Chief, found trail running in the Ozark Mountains in college. After graduating from the University of Arkansas, she headed for bigger hills on Colorado's Front Range. She fell in love with the mountains through trail running, climbing and mountaineering while pursuing a master's degree in environmental journalism at The University of Colorado in Boulder. After working as a sled-dog reporter in rural Alaska collecting sound a Aspen Public Radio as a producer and reporter, Zoë moved to Carbondale to work at Trail Runner in 2019. She writes, produces and hosts the DNF Podcast. She won a Colorado Broadcaster's award for her feature reporting on the history of Colorado rodeos, and her reporting on avalanches has been featured on NPR's All Things Considered. Her runs are fueled by podcasts and vegan pizza.
ALISON OSIUS, Senior Editor, has been climbing for 40 years and in the past taught climbing in North Wales, California, Washington State and New Hampshire. She competed at national and international climbing events from World Cups to the X Games. She is author of the biography Second Ascent: the Story of Hugh Herr; a former newspaper columnist and a writer published in 50 magazines, newspapers and anthologies; past president (first woman pres.) of the American Alpine Club; and winner of the 2007 AAC Literary Award. She has a Master's Degree from the Columbia University.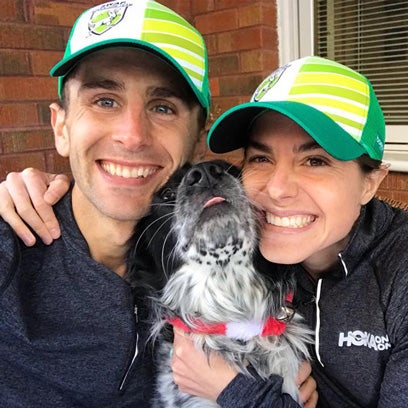 DAVID ROCHE, Contributing Editor, is a coach for runners of all abilities through his coaching service, Some Work, All Play. He is the 2014 USATF Trail Runner of the Year at the sub-ultra distance, and a two-time national champion and three-time member of Team USA. He graduated from Columbia University with a degree in Environmental Science and received a master's degree and law degree from Duke University. His book, The Happy Runner, is about moving toward unconditional self-acceptance in a running life. Each week, he writes training tips that cover topics such as workout plans, nutrition advice and the value of rest.